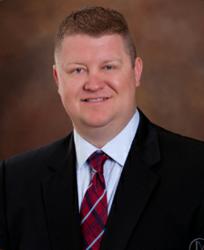 This bankruptcy practice has given me the opportunity to directly impact the lives of many people.
Dallas, TX (PRWEB) July 19, 2011
The Lee Law Firm (http://www.Leebankruptcy.com), opened a new location in the Lee Park Center at 3333 Lee Parkway, Suite 600, in Dallas. The firm is focused on helping financially-strapped residents of the Dallas-Fort Worth metroplex, and surrounding areas, achieve a debt-free life.
Christopher Lee, owner of the firm, understands financial hardships. He grew up in a blue collar family on a farm in rural Indiana. His childhood experiences led him to becoming a lawyer so he could help those struggling with debt and financial hardships. "This bankruptcy practice has given me the opportunity to directly impact the lives of many people," says Lee.
As a previous partner of one of the largest bankruptcy firms in Texas, Allmand & Lee, he has successfully handled thousands of Chapter 7 and Chapter 13 Dallas bankruptcy cases. Christopher says he started his own practice to provide "a big firm expertise and professionalism with the flexibility and affordability of a small firm." Christopher's firm has done exactly that for Tarrant county residents and he now wants to provide all residents of Dallas-Fort Worth that same, personalized and compassionate service.
In such uncertain economic times, the Lee Law Firm aims to provide a sense of stability and certainty to their clients. They understand people drowning in debt need comfort, not just legal representation. "A lot of people hesitate to seek help because of the myths and misconceptions surrounding bankruptcy," Lee notes. "However, I and my attorneys are here to show them that, if handled properly and according to law, bankruptcy will give them an opportunity to rebuild their credit and provide a measurable relief from debt."
The Lee Law Firm specializes in bankruptcy and mortgage loan modification work. The attorneys at the Lee Law Firm were all selected based on their genuine interest in helping consumers eliminate debt, stop foreclosure, lower monthly payments, prevent repossession and wage garnishments.
As one of several Dallas bankruptcy attorneys, Christopher has noticed the lack of services available to clients after their case is completed. He decided to take control and offer his clients a unique service that provides continued care after their bankruptcy case is closed. The Lee Law Firm's Aftercare Program is designed to provide services to help their consumer rebuild their credit after their case is closed. Christopher notes, "Rebuilding credit after bankruptcy isn't just the client's problem, it is our problem too," and he intends to stand by his consumers each step of the way.
The overall sense you get working with The Lee Law Firm is that you are a member of their own family. "We focus on getting to know our clients and the nature of their problems, and then provide the best and most sound legal advice possible," he adds.
A 2003 graduate of Texas Wesleyan University School of Law, Lee is a member of the National Association of Consumer Bankruptcy Attorneys, the Dallas County Bar Association, the Tarrant County Bar Association, and the American Bankruptcy Institute. He is also a longstanding member of the American Bar Association, as well as the Tarrant County Young Lawyer Association, the Dallas Association of Young Lawyers, and the American Consumer Bankruptcy College.
###