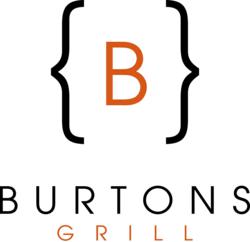 ...it's rewarding to provide the guest with an excellent food and hospitality experience
Nashua, NH (PRWEB) July 19, 2011
On August 8th, 2011 at 3:00PM Burtons Grill, the New England based restaurant group with six locations currently located in: Massachusetts, Connecticut and Virginia, will be opening their seventh location at the Pheasant Lane Mall on the Daniel Webster Highway in Nashua, New Hampshire with a 50% off all entrees special.*
Designed by Peter Niemitz and set in rich color tones, the new 220-seat restaurant boasting an expansive outdoor patio is a full service upscale-casual restaurant specializing in seasonally inspired and ingredient-driven contemporary American cuisine.
Under the tutelage of Culinary Director Denise Baron, Executive Chef Luis Martinez will oversee the restaurant's new menu which will consist of Burtons Grill signature items as well as some new creations.
"The menu at our new location is fresh, straight forward, seasonal and honest. We touch on classics and add a modern twist. As a chef there is so much to be excited about with this new menu," said Denise Baron, Culinary Director of Burtons Grill.
While the new restaurant will bring a great new flavor to both mall shoppers and residents of Nashua, NH, the opening of a Burtons Grill is always community focused. Beyond providing some 75 new jobs, the restaurant is based on a core-value system of giving back. The restaurant group works at the store-level in every community to create positive programs, and holds fundraising efforts to become part of the fabric of the community.
"Opening a restaurant is always an expensive and difficult task with hundreds of variables known and unknown. Having opened 35 restaurants in my career, I'm aware of the challenges. That being said, there is great energy and enthusiasm in the process and it's rewarding to provide the guest with an excellent food and hospitality experience. We are excited to be creating jobs in this economy. We believe the market can support our business and we pledge to support the surrounding communities and organizations. We are delighted to be here," said Kevin Harron, CEO of Burtons Grill.
*The new Burtons Grill location is slated to open on August 8th, 2011 at 3:00PM and the restaurant will be welcoming their Nashua, New Hampshire neighbors with a special 50% off all entrees special from 3:00PM – Close/10:00PM. The restaurant will not be taking reservations for this event, so seating is on a "first-come-first-serve" basis and will be available while supplies last.
Mayor Donnalee Lozeau of Nashua, New Hampshire will be on hand at 5:00PM to do an official ribbon cutting at Burtons Grill. "We're honored to have Mayor Donnalee Lozeau a third-generation Nashua native on hand for our ribbon cutting welcoming us into the community," said Kevin Harron, CEO of Burtons Grill.
The Burtons Grill location will be open to the general public beginning on Monday, August 8th, 2011 at 3:00PM. Moving forward, hours of operation are as follows: Monday, Tuesday, Wednesday and Thursday: 11:30AM – 10:00PM, Friday, Saturday: 11:30AM – 11:0PM and Sunday: 12:00PM – 9:00PM. For more information please visit: http://www.burtonsgrill.com
###