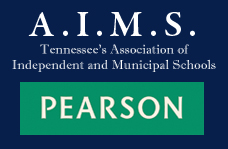 Nashville, TN (PRWEB) July 19, 2011
The Tennessee State Board of Education has approved a new model for teacher evaluation, Teacher Instructional Growth for Effectiveness and Results (TIGER) powered by Pearson. A turnkey system developed by Tennessee educators for Tennessee school districts, TIGER aggregates accurate and actionable feedback on classroom performance to provide each teacher with an individualized plan for growth and improvement.
TIGER powered by Pearson is the only state-approved and Tennessee-developed teacher effectiveness model that brings together teacher observation data and on-demand professional development technology into direct alignment with rubrics describing effective teaching and instructional best practices.
When Tennessee schools open their doors in August, every district must be at-the-ready for the first time to implement a Tennessee Department of Education approved comprehensive system for evaluating and supporting classroom teachers. This totally new requirement was set forth by the state's First to the Top plan for school reform.
Now, school districts can opt for a suite of offerings from Tennessee's Association of Independent and Municipal Schools (AIMS) and the education services and technology company Pearson that will center on supporting educators with ongoing training and evaluation to enhance their teaching and improve student performance.
"We believe unequivocally that the teacher is the single most important force in student learning," said Marilyn Mathis, executive director of AIMS. "Nothing is more vital to ensuring that our children are college- and/or career-ready than the ongoing development of our teachers' skills and knowledge through personalized opportunities. TIGER has been created to formatively support and develop teaching to its highest potential through the collaborative interaction of instructional leaders and teachers. By Pearson teaming up with AIMS and with our schools, we believe a clear, concise path to professional success will be created for all Tennessee teachers."
The integrated evaluation system will engage teachers within a learning model that facilitates four critical elements:

focused observation,
swift feedback tied to research-based standards,
prescribed professional development, and
continuous monitoring throughout the year.
"We are honored to be selected to provide state-wide teacher effectiveness solutions which will include critical student and teacher information, observation and collaboration tools along with evidence-based professional development," said Stefan Kohler, who heads up Pearson's teacher effectiveness services. "This partnership with AIMS will truly enhance learning and lead to positive student achievement in Tennessee."
Included in the TIGER powered by Pearson model are: a set of Tennessee-tested teacher performance standards developed by AIMS; the online observation and professional development tool, Teacher Compass, for easy uploading of data and results; digital and face-to-face networking and collaboration opportunities; and training for school officials who will be implementing the system.
Training topics will initially focus on certifying classroom observers on the TIGER evaluation process, its rubrics, and observation data gathering skills. Additionally, observers will receive training on how to provide effective formative feedback to teachers and on how to select from a wide range of professional development resources with which to craft a personalized plan for teacher development aligned to student growth objectives.
More information can be found at http://pearsonpd.com/index.cfm?locator=PS144v or http://www.tigermodel.net/.
About the Association of Independent and Municipal Schools (AIMS)
The Association of Independent and Municipal Schools (AIMS) is a voluntary not-for-profit organization of public city and special school districts that was founded in 1992. Its purposes are to promote the development and improvement of municipal and special school districts in Tennessee, protect the rights of those systems to maintain themselves, represent their interest in the General Assembly and other forums, foster closer ties among directors of schools, boards of education, and local government officials, and to enhance the leadership role of municipal and special district systems as "lighthouses for educational innovation and excellence."
About Pearson
Pearson has as its mission to work side-by-side with states, districts, teachers, students and parents to ensure that every child is prepared for college and career.
Contact:
AIMS – Sharon Roberts, robertss15(at)k12tn(dot)net, 615-449-6060
Pearson – Kate Miller, kate(dot)miller(at)pearson(dot)com, 800-745-8489
# # #