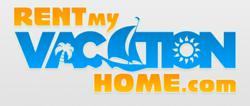 A vacationer can now book a house the same way he would a Hotel room Mr.Jay Kalin, CEO
Washington, DC (PRWEB) July 19, 2011
Rent My Vacation Home (RMVH) re-launches new website for Vacation Home Owners and Renters. This new site which can be seen now has a superior hotel check out reservation system built into every listing along with travel insurance.
The Homeowner can now relax and receive a email asking if he would like to accept a reservation and if yes the money being held by the credit card company is deposited into the Home Owners account. No deposits are needed and no damage either as the system integrates a insurance policy into every listing. The network consists of 83 web sites all listed and advertised separately. All sites are searched and listed by homeowners with one easy form.
A vacationer can now book a house the same way he would a hotel room . This gives many choices to the vacationer when traveling this Labor Day 2011. Most homeowners incorporate this with Rent My Vacation Homes' new door locking system which is controlled by the internet. A homeowner can give the code for that day to the traveler and he can gain entry so no key is necessary.
There is no company to incorporate 83 web sites and this new technology to date except Rent My Vacation Home. Studying all the competitors in the vacation home industry none offer 83 individual advertised web sites for each city and state while integrating this new check out system where Home Owners can sell and rent homes.
Mr. Jay Kalin CEO of Rent MY Vacation Home said, "We looked at the competition and decided the best way to change the Travel Industry would be to make web sites that cater to each area or city. Rent My Vacation Home integrates the check in and checkout just like any major hotel. Our web site does not stop when the vacationer finds the home of his choice. Rent My Vacation Home guarantees each stay against fraud as well."
The web site Rent My Vacation Home even lets the homeowners list their homes for sale as well as rent included in the same membership. No other vacation web site we found includes this in the membership.
This site averages 5,000 people a day and over 70,000 have listed already making Rent My Vacation Home the fastest growing Vacation Rental company today.
It features bulletin boards blogs and scam reporting along with a rating system for the homeowners. Rent My vacation Home has already sold out of homes in New York, Florida, California and North and South Carolina.
Did you know that by the square footage a vacation home is a much better deal than a hotel or motel room? Then consider another couple traveling with you makes it even more affordable.
According to the usa today newspaper it may take 2 to 4 years for the vacation homes to sell so the rent my vacation home site alloys owners to float this investment and pay down the mortgage during this time
RentMyVacationhome.com is the web site to take a look at before you travel this Labor Day 2011
###