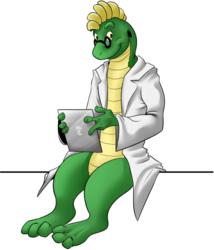 "It was a tough month overall for health care employment, at least as it relates to the news media," said Burkhardt. "Our own numbers, though, showed some hopeful indicators, especially when it came to companies actively seeking new employees."
Marysville, WA (PRWEB) July 19, 2011
The first half of 2011 closed out with several small layoffs and a slight reduction in new jobs created in health care, and although only one major domestic job cut was announced in June, there was plenty of troubling employment news to go around.
According to the U.S. Bureau of Labor Statistics, 14,000 new jobs were created in health care in June, down 3,000 from May, even as the national unemployment rate edged up to 9.2 percent. The net jobs gain in June was only 18,000 overall, thanks to a 39,000-job drop in federal employment. Despite that, outplacement research firm Challenger, Gray & Christmas said that so far in 2011 the mid-year total number of job cuts is the lowest in more than ten years. In June, the firm reported on 1,082 cuts in the pharmaceutical industry, but only 4,771 for all of 2011.
By far the biggest domestic job cut announced in June was by Johnson & Johnson, who said that a restructuring program will lead to the loss of 1,000 jobs worldwide, with the biggest cuts coming in Ireland, Puerto Rico, and California (pharmatimes.com, 6/16/11). In Minnesota, Boston Scientific was forced to cut 160 workers from the plant that manufactures several of their cardiac health devices, but this was less than the planned layoff of 500. (medcitynews.com, 6/27/11).
There were a few pluses to offset June's minuses on the job front. A renewed government contract saved 950 South Carolina Blue Cross employees who serve active-duty and retired military and their families (carolinalive.com, 6/17/11). And in Cork, Ireland, Merck's MSD division added another 70 employees to their nationwide workforce (careersportal.ie, 6/23/11). Unfortunately, that was far offset by a 3,000-person reduction in force announced by Southern Cross Healthcare, who runs dozens of care homes in Great Britain (ilkestonadvertiser.co.uk, 6/13/11).
"It was a tough month overall for health care employment, at least as it relates to the news media," said John Burkhardt, Managing Director of MedZilla.com, the internet's most established source for health care, pharmaceutical, and biotechnology employment information. "Our own numbers, though, showed some hopeful indicators, especially when it came to companies actively seeking new employees." According to MedZilla, companies in ten states significantly increased their search activities, with the biggest gains coming in California and Illinois. Only three states had drops, although Florida companies backed off search activities by 8.3 percent and Texas ones by 6.6. Companies searching for qualified applicants were mostly looking for more doctors, surgeons, and technicians. "Job postings and job searches by applicants themselves were relatively unchanged from May to June," Burkhardt added, "although with the latter, we rarely see much change in that area, probably due to saturation."
In mobile health care news, Sprint launched a new portal in June that aims to allow enterprises to control, among others, wireless devices used in the health care industry (eweek.com, 6/22/11). Also, Medtronic added another iPhone app to their portfolio, this one allowing physicians to monitor certain implantable devices being used by their patients (medcitynews.com, 6/28/11). On the pharmaceutical front, Massachusetts House Speaker Robert DeLeo spoke on the 2008 ban that prevents pharmaceutical sales representatives from providing gifts to doctors, saying he believed that a free meal would not unduly influence physicians' choices in health care and that the ban caused cuts to service jobs in hospital- and medical-service-heavy areas (bostonherald.com, 6/17/11).
"One issue facing patients as well as job seekers these days is the rising amount of dissatisfaction among nurses," said Del Johnston, MedZilla's Manager of Client Relations. A new report released in June indicated that job satisfaction in nursing had gone down slightly, but that 44 percent of respondents weren't sure they would choose a nursing career if they could go back and do it all over again (fiercehealthcare.com, 6/29/11). "Unfortunately," he added, "with the severe financial pressures health care systems and hospitals have been facing over the past few years, it's unsurprising that less attention is being paid to nurses despite their vital role in patient care. However, as new opportunities for nurses become available, such as with accountable care organizations, direct-to-patient care could suffer."
###