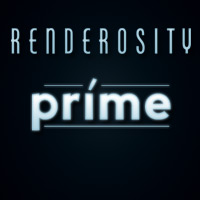 The Renderosity MarketPlace is extremely excited to now be offering a premium service. We feel that this will help in increasing the amount of traffic the site receives thus benefiting both buyer and artist alike!
Murfreesboro, TN (PRWEB) July 19, 2011
Renderosity today has unveiled its new, paid membership service, Renderosity Prime. This new service allows Prime Members access to flat fees on Renderosity MarketPlace products as well as a private forum with a dedicated customer support team. Renderosity Prime Members will have access to quality new and classic products from Top Vendors as well as access to a dedicated forum and Prime Gallery features.
The Renderosity Prime Membership is unique in the sense that all of the products included at the exclusive rate were created by Top Vendors at Renderosity.The library of exceptional content will be added to consistently as Renderosity Prime continues to grow.
With the inception of the Prime Membership, Renderosity has responded to the numerous requests from past surveys to offer a paid membership. Renderosity is confident that Prime will satisfy the needs of their community by offering great content at a discounted rate to their enthusiastic and loyal cg community.