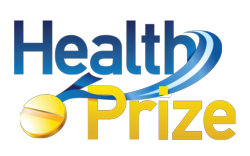 What our survey shows with convincing numbers," explains Dr. Katrina Firlik, HealthPrize Chief Medical Officer, "is that consumers are motivated by rewards above and beyond any other singular adherence intervention
Norwalk, CT (PRWEB) July 19, 2011
A recent survey conducted by medication adherence solutions company, HealthPrize Technologies, revealed that a strong majority of survey participants—84 percent—felt they would be more likely to stick with their medications and take them as prescribed if they earned rewards for doing so.
Designed to assess consumer attitudes and beliefs regarding medication adherence and potential interventions to boost adherence, the survey was conducted online with over 900 members of RealAge.com who identified themselves as taking a prescription medication for one or more chronic conditions. The survey precedes a pilot study of the rewards-based HealthPrize adherence platform with RealAge.com members.
"What our survey shows with convincing numbers," explains Dr. Katrina Firlik, HealthPrize Chief Medical Officer, "is that consumers are motivated by rewards above and beyond any other singular adherence intervention, including reminders, simple cost reductions and education."
Overall, 70 percent of respondents replied that they would be likely to try a rewards-based program to help them stick with their medications, in which they earned points redeemable for prizes of their choice. In contrast:

Forty-six percent would be likely to try an email reminder program
Eighteen percent would be likely to try a text message reminder program
Fifteen percent would try an online educational program
Fourteen percent would try a phone call reminder program
And only six percent would try an in-person pharmacist-based educational program
Also interesting to note, 57 percent of survey participants felt that they would favor the option of $20 worth of points over a $20 rebate. This preference for rewards over rebates—of equivalent economic value—demonstrates the power of "luxury over utility" and may come as a surprise to pharmaceutical brand managers who employ cost reduction strategies as a now ubiquitous adherence intervention.
Adds Thomas Kottler, CEO of HealthPrize, "We believe that rewarding people for medication compliance, just as they are rewarded for airline, hotel, or credit card loyalty, will be a winning strategy in addressing the public health crisis of medication non-adherence, which is the root cause of $290 billion in otherwise avoidable medical spending in the US per year, not to mention the tremendous revenue forfeited by the pharmaceutical industry."
Dr. Firlik notes further, "What's nice about the HealthPrize platform is that it's a rewards-based system that also incorporates reminders and education, and education is critical to promoting the intrinsic motivation required to sustain any healthy behavior. The rewards, though, add that element of fun, and we need more fun in healthcare."
About HealthPrize Technologies
HealthPrize Technologies, founded in September 2009, provides an innovative approach to addressing the problem of medication non-adherence with a program that is fun, engaging and educational. For more information, visit http://www.HealthPrize.com or call 203-604-6820.
ABOUT REALAGE
RealAge.com is a leading health and wellness site centered on the groundbreaking RealAge Test, a highly scientific but simple-to-take test that calculates how old your body thinks you are. The patented test, which launched in 1999 and has been taken by more than 27 million people, is backed by powerful new technology that allows it to be constantly updated with the latest medical studies. When you take the test, you will receive a personalized Grow Younger Plan designed to turn back your body clock. The site also offers health tips, dozens of other tests, and practical, inspiring information to help you become physically younger. RealAge aggressively guards users' privacy and does not share its members' identities with third-party advertisers. RealAge, Inc., is a wholly owned subsidiary of Hearst Entertainment & Syndication, a division of the Hearst Corporation.
###