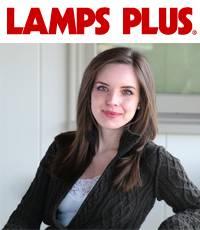 When it comes to building happiness, the best place to start is your home! I look forward to speaking with the Lamps Plus customers and sharing my decorating ideas.
- Meghan Carter
Chatsworth, CA (PRWEB) July 28, 2011
Lamps Plus, the leading decorative lighting and accessories retailer, will host appearances by noted design expert and author Meghan Carter, who will share her fun, step-by-step approach to home decorating. She will also be signing copies of her new book, "The Meghan Method: The Step-by-Step Guide to Decorating Your Home in Your Style."
Meghan will appear at the Lamps Plus lighting store in Chatsworth, California, on Tuesday, August 9th, and at the Lamps Plus Huntington Beach store on Wednesday, August 10th. Both events begin at 6:30pm. This is her first appearance in Southern California.
Meghan Carter is an interior design expert and creator of the popular "Ask the Decorator" blog, website, and YouTube channel. Her new décor book, "The Meghan Method," was published in May of 2011 by GEM Multimedia, LLC, and distributed by Cardinal Publishers Group.
During the store appearances, Meghan will talk about her step-by-step approach to home decor. Her approach allows anyone to decorate and find their true style. She will talk about how to create the perfect color schemes; how to mix and match patterns and textures; staying on budget while finding your true style; and how to draw flawless floor plans.
Notes Meghan, "When it comes to building happiness, the best place to start is your home. I believe that you can be your own decorator with any budget - and without necessarily being super creative. I look forward to speaking with the Lamps Plus customers and sharing my decorating ideas."
During both appearances, Meghan will be signing copies of her new book and will be available to review house plans and photos after her talk. More information about the lighting store appearances and online registration for the events can be found on the Lamps Plus Workshops page.
About Lamps Plus
For over 30 years, Lamps Plus has been synonymous with excellence in the retail lighting industry. Established in 1976 Lamps Plus is the nation's largest specialty lighting company, with over 40 superstores throughout the western United States. Together, with their retail lighting stores and LampsPlus.com, the company serves over five million customers each year with the largest selection of functional and decorative indoor and outdoor lighting products. This selection includes hundreds of products available exclusively from Lamps Plus. Services include in-home lighting consultations, in-store lighting and décor workshops and installation from expert, licensed electricians. American Lighting Association certified designers are available to offer product recommendations and advice in all stores, by phone or online at Lamps Plus. For more information, please contact: PR(at)LampsPlus(dot)com
About Meghan Carter
Meghan Carter is the creator of the Ask the Decorator blog, website, and YouTube channel. She is also the producer of over 100 short, easy-to-follow, how-to videos featuring interior design experts from around the country. She graduated Summa Cum Laude from Ohio University in 2006 with two degrees: a Bachelor of Science in Journalism with a concentration in Public Relations from the E.W. Scripps School of Journalism and a Bachelor of Arts and Sciences in Economics. She lives in New Hampshire. Her new décor book, entitled "The Meghan Method: The Step-by-Step Guide to Decorating Your Home in Your Style," was published in May of 2011 by GEM Multimedia, LLC, distributed by Cardinal Publishers Group.
# # #