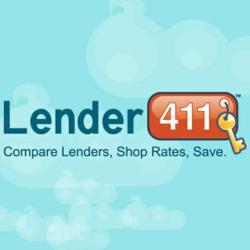 "Lender411 has become an invaluable resource in maintaining and growing our increasing client base."

-P. Johnson, Texas State Mortgage Consulting
(PRWEB) July 21, 2011
The team at Lender411.com is proud to announce the release of a new set of internet marketing tools that can be easily and seamlessly integrated into any mortgage website with just a few clicks.
The Lender411 widgets are designed to enhance the consumer experience on mortgage websites. These tools are beneficial to both consumers and mortgage professionals alike. They help consumers better understand the loan process, different rates and options available to them while allowing them to interact efficiently with a pool of seasoned professionals. They also help mortgage professionals better represent their services, industry expertise, ratings and reviews, and other competencies to interested borrowers.
"We already use these tools on the front end of our own site," said Rocky Foroutan, CEO and founder of Lender411.com. "It's our mission to provide mortgage professionals with cutting-edge technology. Adding the option to integrate our proprietary widgets into external sites will advance this mission and enable our members to better serve the needs of their clients."
The selection of widgets includes a mortgage rates table that allows consumers to narrow down rates to their location, a mortgage calculator, a mortgage article content stream that features unique articles supplied daily, and a mortgage lead capture form that allows users to sign up for quotes. Two other new and unique widgets are the Ask A Question, which allows users to post their mortgage questions directly to lenders, and the Review Me widget, which allows consumers to post reviews and testimonials of the lender.
Test runs of the widgets have been very successful, with consumers responding very well to them when posted on the Lender411 site, and we are very excited to be able to share them with professional lenders.
We welcome feedback on our widgets. How well did they work for you? What widgets would you like to see? What ideas do you have for placing the widgets on sites to make them consumer-friendly?
The widgets are available free of charge. There are no setup costs or regular usage costs associated with integration. Lender411.com generates HTML code for the widgets instantly as users customize elements such as color, font style, size, and more. Get them here: http://www.lender411.com/free-mortgage-content/
###