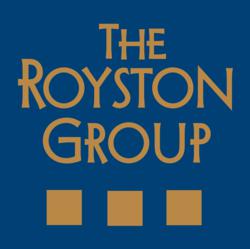 It's not uncommon to see prices under a 6% cap rate
Los Angeles, CA (PRWEB) July 20, 2011
The Royston Group has negotiated the sale of a long term fee simple ground lease located in Ft. Myers, Florida. The building was constructed in 2009 and sits on 1.84 acres of land that is leased to pharmacy giant CVS on an absolute triple net lease basis for 25 years. Greg Cortese and Rob Sutton represented the seller, a private developer, in the transaction.
The site is located in front of a Publix anchored shopping center on a major thoroughfare in Ft. Myers. The Royston Group highlighted the properties strengths throughout the marketing process citing the high credit tenancy of CVS, the management free triple net lease and the tax benefits of owning real estate in Florida.
"Demand continues to outstrip supply and velocity in the market is still there. Prices for long-term (15 years plus), triple net, well located, quality credit tenant investments are showing no signs of weakening. It's not uncommon to see prices under a 6% cap rate. The pipeline for new single tenant properties is dismal, so for the foreseeable future I don't see prices going down" said Cortese.
Greg Cortese, President of The Royston Group and Rob Sutton, Vice President specialize in the sale of single tenant net lease properties. The Royston Group is a privately held commercial real estate investment firm, founded in 1992. The company provides services for a multitude of net lease commercial property types including office, industrial, retail and medical. The firm has completed over $1.5 billion in real estate sales since its inception. http://www.theroystongroup.com
###