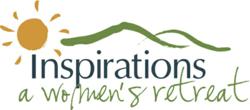 Wintergreen, VA (PRWEB) July 19, 2011
A spectacular Blue Ridge Mountain top setting is the backdrop for Wintergreen Resort's annual "Inspirations" weekend, a retreat designed for women to learn, share and enjoy each other's company, Friday, November 4 through Sunday, November 6, 2011. Featured speakers will present topics ranging from stress management, healthful eating, gaining clarity in one's life to the challenge and rewards of achieving simplicity in all that we do. Yoga classes, spa treatments at the Spa at Wintergreen and culinary treats round out the program. The Resort has partnered with UVA Health System and Afton Mountain Vineyards to present this special event.
The weekend kicks off with a Friday welcome luncheon. Popular life coach Nicole Greer of The Vibrant Coach will lead the group in the opening session, "Clarity," a lively dialogue on how to lead a life with purpose and meaning. Afternoon options include spa treatments, yoga and personal, one-on-one coaching sessions. An evening reception will feature Afton Mountain wines.
On Saturday, a morning session on "Emotional Brain Training" will be conducted by Cynthia Moore, Clinical Nutrition Manager with UVA Health Systems. This session will feature a a method that gives the power to create a profound and lasting improvement in our lives by helping us better understand stress and how it impacts every day, particularly with overeating.
Nautilus National Book Award winner Marietta McCarty will discuss simplicity during Saturday's luncheon and afternoon program. McCarty will present ideas and philosophies on how a fulfilling, contented life stems from vigor and clarity of mind.
Time has been set aside for spa treatments and resort exploration prior to dinner and an evening program. The weekend wraps up on Sunday with yoga, a brunch presentation, "The Four Elements – Earth, Water, Wind and Fire," and additional spa treatments, if desired.
The Spa at Wintergreen offers a full range of services, such as massages, body wraps, skin care treatments and nail care. In addition, the mountaintop Aquatics & Fitness Center features a cardiovascular and strength studio, heated indoor and outdoor pools, hot tubs, steam rooms, and saunas.
"Inspirations – A Women's Retreat" is priced at $545, which includes two night's accommodations, admittance to all presentations, morning yoga sessions, Friday lunch and reception, three meals on Saturday and Sunday brunch. It also includes a $50 Spa at Wintergreen credit. Taxes are in addition to the package price.
To book a weekend package, visit http://www.wintergreenresort.com/inspirations or call 800 266-2444 for the "inspirations" weekend package.
About Wintergreen Resort: Wintergreen Resort is an 11,000-acre, four-season resort located atop the Blue Ridge Mountains southwest of Charlottesville, Va. This beautiful hideaway is the ultimate vacation and conference spot, nearly 300 condominium-style accommodations; 45 holes of championship golf; snow skiing, snowboarding and snow tubing; an award-winning tennis program; a full-service, destination spa; 40,000 square feet of meeting and event space; and savory dining options. The resort is located adjacent to the Blue Ridge Parkway in beautiful central Virginia near Charlottesville, just 90 minutes from Richmond, Va., three hours from Washington, D.C. and Raleigh, N.C., five and a half hours from Philadelphia, and eight hours from Atlanta. For more information, guests can call (434) 325-2200 or visit the resort's web site at http://www.wintergreenresort.com.
The University of Virginia Health System is a nationally renowned healthcare provider based in Charlottesville, Virginia and associated with the University of Virginia. The health system includes a 589-bed medical center, school of medicine, school of nursing and health sciences library. The health system provides inpatient and outpatient care, patient education and medical research and education in Charlottesville and at satellite care locations throughout Virginia. With a history dating back more than 180 years to the founding of the nation's 10th medical school, the UVA Health System's patient care, research and medical education are routinely ranked among the best in the country by U.S. News & World Report and other independent sources. http://www.uvahealth.com
Afton Mountain Vineyards is one of Virginia's pioneer farm wineries, with the oldest vines dating back to the 1970s. The winery makes Chardonnay, Cabernet Franc and Cabernet Sauvignon, as well as wines found at few other Virginia wineries, such as Gewürztraminer and Sangiovese.
# # #