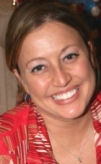 Remembering a few guidelines will help you to weather the storm.
Orlando, Fla (PRWEB) July 19, 2011
Summer storms can be dangerous and costly. We all worry about what summer storms can do to our property. They can certainly wreak havoc there. N2N Global says consider the waste people may have to endure with an outage and a freezer full of food.
"Whether it's an outage, or your freezer fails for some other reason, it's important to know if the food you have stored there is safe to eat. It all depends. Remembering a few guidelines will help you to weather the storm," says Angela Paymard.
She is the chairwoman of the Orlando based, N2N Global. Paymard's Florida company provides operations compliance, and food safety solutions for food companies which helps ensure the world's food supply operates in an efficient and effective manner, resulting in a higher quality of food in the supply chain. "I work with restaurants, retailers, and distributors, packers and processors around the world," Paymard says.
Tips to Make Sure Your Food Lasts
If your freezer if half-full, that food should keep for about a day. If your freezer is not full, group frozen packages together so they will retain their cold temperatures as long as possible. It is very important to separate meat and poultry from other food stored in the freezer so that as they begin to thaw, the juices do not flow into and drip on other foods such as frozen meals.
"Put dry ice, block ice, and bags of ice into the freezer if you can get your hands on them. Once the power is restored, take some precautions to ensure the food in your freezer is still safe," Paymard adds. Have an appliance thermometer handy and use it to keep an eye on the temperature in the freezer. Food that is partly frozen and still has ice crystals, or is about 40 degrees Fahrenheit is safe to refreeze or use according to the USDA. But you should throw out foods than have been warmer than 40 degrees for more than two hours. If you see foods that have been contaminated by raw meat juices throw them out too.
"Hey, if you have a good friend or neighbor who was fortunate enough to have their power, or a working refrigerator, ask if you can store your food there. No one can afford to lose food they paid for with their hard earned money over something they have no control like a storm, " Paymard says.
About N2N Global
N2N Global's product suite brings powerful solutions for all members of the food supply chain. For Supply Side companies, N2N offers agri-ERP solutions, farm management, food safety, business analytics and traceability software. For direct to consumer and buy side companies, N2N offers food safety, compliance, and asset tracking tools to help ensure the food supply is properly managed for minimized risk. N2N Global provides comprehensive solutions for companies looking for ways to improve efficiencies, enhance profitability, and ensure food safety. To contact Angela Paymard directly, visit her on N2N's twitter page http://www.twitter.com/n2nglobal. For more information, please visit http://www.n2nglobal.com.
###