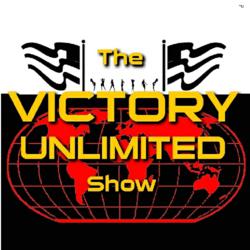 Turning their attractive girl "friend" into their "lover" is the hidden fantasy of many a frustrated nice guy.
(PRWEB) July 20, 2011
"Friends With Benefits", like many movies from the past such as "When Harry Met Sally", "My Best Friend's Wedding", and "Made of Honor", tells the story of friends coming together and bursting into flames of romantic passion. Though this is a familiar, enchanting premise, Victory Unlimited, the host of the self-titled "Victory Unlimited Show" says that it's also just smoke and mirrors concocted by the Wizards of Hollywood. It's all designed to sell men a fantasy that rarely becomes a reality.
The new Justin Timberlake and Mila Kunis chick flick isn't really blazing a new trail in the "from Friends to Lovers" genre; it's actually traveling down a very well tread one. For years now, Hollywood has been promoting the idea to nice guys that they can finish first with their attractive female friends if they can just manage to hang around them long enough.
No doubt, "Friends With Benefits", both the title of the movie and it's general subject matter of friends becoming physically intimate while simultaneously choosing to remain romantically and emotionally distant, truly mirrors the customs of our current "Hookup" culture. Turning their attractive girl "friend" into their "lover" is the hidden fantasy of many a frustrated nice guy.
"Guys shouldn't believe everything they see in romantic comedies, otherwise they'll ruin their chances at making real romantic connections with the women that they really want." says Victory Unlimited.
The Victory Unlimited show is a slightly over the top, but surprisingly enlightening Internet radio program wherein the host answers dating, relationship, and general life questions by addressing them with a motivational, military-like zeal. The show, which has also recently established a presence on Facebook, is part "old time" tongue-in-cheek radio play and part self-help program for men. The show's host says he's on a mission to help nice guys and good guys finish first in life for a change instead of last. Though it's still less than a year old, the show already boldly claims to be "The Greatest Dating, Relationship, and Life Strategy Show "for men" in the World."
The show's growing following stems primarily from the way it fires off motivational messages while simultaneously using pop culture references to both comical and controversial effect. The show's use of provocative episode titles like "Why women look for reasons NOT to date you!", "Do you have to be a Bad Boy to get the Bad Girls?", The Denzel Washington/Sidney Poitier Swagger Factor", and "From the Hot Zone to the Friend Zone and Back Again!", to grab the attention and spark the imagination of it's loyal listeners.
"A lot of guys, out of fear, hesitation, or just plain old indecisiveness, wait too long before they make their romantic intentions appropriately known to the women that they're attracted to." Victory Unlimited says. "This is why they wind up getting thrown into the Friend Zone by a lot of women in the first place. Contrary to Hollywood movie storylines, many guys have found out the hard way that most women don't harbor strong, secret passions for guys who they've already categorized as "just friends".
In fact, romantically speaking, most women tend to quickly classify all the men that they meet as either:
·Guys that they "don't" want.
·Guys that they "could" want.
·Or, Guys that they "do" want.
Nice guys shouldn't try to transform themselves into bad boys or relegate themselves to the role of "male girlfriends" to attract the women they want. Instead, the best strategy for nice guys to use to increase their chances of being the guys that women "do" want is to be decisive, take definitive action, and make sure that they make their move long before they find themselves trapped inside the Friend Zone.
Otherwise, the only hope that they'll ever have of turning their new female friend into a lover will be if they really "are" Ashton Kutcher, Justin Timberlake, or whoever the next heartthrob will be that Hollywood casts in their next romantic comedy."
###