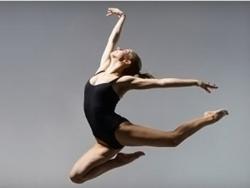 Life is more joyful and fulfilling when you learn to listen to your heart and do what you love
Fairfax, CA (PRWEB) July 26, 2011
Gratitude Power's Learning Center serves communities globally to inspire heart based living. The introduction of the online course Path to the Heart, gives individuals a method to dramatically shift their lives toward following the calling of their heart. It answers the growing need by many to neutralize stressful energies in these times of accelerated change.
Path to the Heart uses techniques to assist individuals with reconnecting with the heart and trusting their inner guidance. Research has shown that those who learn to access their heart's intelligence reap amazing benefits such as greater self-love, loving relationships,financial freedom, good health and more. Most importantly, it creates a path to doing what one loves in life, unveiling the passion within. Once a person acquires the expanded view of a life from the heart, they will never want to step back to the way things were.
"Being heart centered is not confined to religion or to any particular spiritual path" states Karen Jackson, executive director of Gratitude Power. Being heart centered means that one uses their "heart" to initiate and guide every thought, feeling, emotion, word, and action. It's the practice of relinquishing the control of the mind in our perceptions and allowing the heart to create the pathway to joy and harmony. Path to the Heart allows individuals to tap into this amazing heart power which holds the key to love, prosperity, compassion and joy. It can create dramatic shifts that open up a whole new reality of balance and abundance in life.
"Do what you love" is the message that individuals feel after completing the online course. Life is more joyful and fulfilling when the heart is open to discover the true self. Individuals are happier when they discover the passion of what they love. The greatest change happens when people are deeply passionate and have a great love for the work they do. Path to the Heart releases the magic that happens when following the dreams inspired by the passion of the heart.
Designed as a path to self-empowerment, the online course includes a workbook and 14 guided meditations. Path to the Heart presents an opportunity to dramatically change one's life by changing the person within. It will help individuals step into the power of their heart to experience greater clarity, reduce stress and enhance the overall quality of life.
To learn more about Gratitude Power and Path to the Heart course enrollment, visit http://www.gratitudepower.net
Media Contact:
Karen Jackson-Everette
1930 Sir Francis Drake Blvd.
Fairfax, CA
888-934-0003
###