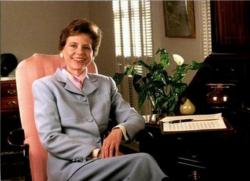 I spend as much time with the patient as necessary to make them feel comfortable with the surgery,
Potomac, MD (PRWEB) July 19, 2011
Maryland Plastic and Reconstructive Surgeon Diane L. Colgan, MD, FACS is proud to announce the launch of a new patient-focused website. The website was created by website design leader ProSites, Inc. The website includes many interactive features like patient before and after photos with descriptions to assist Tri-State area users, searching for cosmetic facial surgery in Potomac, MD to make better informed decisions about their procedures and treatment options. Dr. Colgan's website also utilizes extensive search engine optimization techniques to reach patients and local consumers searching for relevant information on the variety of plastic and reconstructive surgical procedures offered by Dr. Colgan.
Dr. Colgan's website is also an educational tool for potential patients. By including a Links page with informative resources, users can look to the website for useful information paired with the services Dr. Colgan provides including:
Breast Augmentation
Injectables
Facelift
A lot of factors affect a patient's decision to undergo plastic or reconstructive surgery. To address these and personalize the website, Dr. Colgan has provided a biography outlining her extensive knowledge, training, and education. In addition, the website also features a photo tour of the office.
"I spend as much time with the patient as necessary to make them feel comfortable with the surgery. For reassurance, we have many patients and staff members who have agreed to discuss their surgery with patients who are considering the same type of surgery," said Dr. Colgan.
About Dr. Colgan:
Doctor Colgan is licensed to practice medicine in Maryland, Virginia, the District of Columbia, and Pennsylvania. She is "Double-Board-Certified" in both Plastic Surgery and General Surgery. Dr. Colgan focuses her surgical practice on aesthetic cosmetic surgery; specializing in all facial cosmetic surgeries and body liposculpting. She is currently a member of the Board of Trustees and Vice President of the medical staff at Suburban Hospital/Johns Hopkins Medicine in Bethesda Maryland. For more information about Diane L. Colgan, MD, FACS and Potomac, MD cosmetic breast procedures please visit her website at dianecolganmd.com.
###