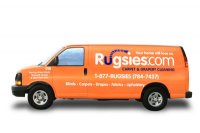 "Behind the curtains, our team undergoes extensive training on the latest technology treatments." says Rugsies Founder & President Jason Loeb
Miami Beach, FL (PRWEB) July 20, 2011
Whether azure waters, tropical gardens or twinkling city lights, in South Florida, it's all about the view. But nothing can ruin picture perfect landscapes more than a frame of dingy drapes. Rugsies Carpet & Drapery, dedicated to cleaning homes top-to-bottom (and all nooks in between), specializes in cleaning and preserving window treatments right from where they hang. In fact, Rugsies is a preferred cleaning company for Hunter Douglas® products such as Silhouette and Luminette.
"We believe you shouldn't have to rearrange your home - nor schedule - to get it clean," says Rugsies Founder & President Jason Loeb. "Behind the curtains, our team undergoes extensive training on the latest technology treatments, so all our clients have to do is sit back and enjoy the view."
Sunlight exposure and everyday dust and contaminants can wear down even the highest quality window treatments, but regular cleanings can significantly prolong its lifespan. Rugsies technicians come right to the home, where they evaluate and care for the drapery on-site. Each piece is treated by hand, which prevents the breakdown of fibers typically associated with other mechanical methods. From luxurious silks, to airy cottons to sturdy polyesters, the team is intimately adept in working with all types of fabrics to prevent warping or shrinkage. As a final freshening touch, Rugsies uses a gentle enzyme-based product for the removal of odors associated with pets, smoke, cooking fumes and general humidity.
Window treatment services are among Rugsies' core offerings, which also include carpet cleaning, air duct excavation, tile and grout treatment, fabric protestants and fire and flood restoration. The Rugsies team of highly-trained professionals perform these on-site services in homes, offices, hotels, schools, lobbies, condominiums, houses, boats and all other living and work spaces throughout Miami-Dade and Broward counties.
Most recently, Rugsies launched a StainAway membership geared towards active households that accumulate steady spills, tracks and smudges over time. The program includes unlimited small stain removal services, for an annual fee. Additional information about services, scheduling or how to obtain a complimentary consultation can be found at Rugsies.com our via telephone at 305-867-3279 or toll-free at 1-877-RUGSIES (784-7437).
About Rugsies Carpet & Drapery
Rugsies is full-service Miami cleaning company dedicated to clean living from floor to ceiling. A team of well-seasoned professionals are friendly with customers, yet tough on dust and grime that dirty up residential and commercial spaces across Miami-Dade and Broward counties. Services include carpet cleaning, air duct excavation, tile and grout work, window treatment freshening, fabric protectants, stain removal and fire and flood restoration, all of which incorporate ecological cleaning techniques to provide a happy and safe environment ready for immediate enjoyment. While homes love Rugsies, garments love sister company Sudsies Dry Cleaning and Laundry for its dry cleaning, restoration and alteration services. For more information about Rugsies, please call 1-877-RUGSIES (784-7437) or visit http://www.rugsies.com
###