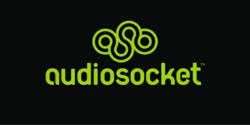 Audiosocket's MaaS platform offers a way out of the mess, minimizing friction throughout the system and opening up possibilities for content owners and users alike to generate more usage, value and revenue.
Seattle, WA (PRWEB) July 19, 2011
Audiosocket, a collective of forward thinkers, tech junkies, and music snobs, is putting a new spin on music licensing by bringing to market a disruptive new platform called Music as a Service ™ (MaaS). Fundamentally built for easy, plug and play integration into third party photo and video sharing services, gaming platforms, digital and ad agencies, and social networks, MaaS introduces a new way to license music for digital media. Anywhere MaaS is deployed, content producers across vertical markets will be able to search, discover and license music from Audiosocket's catalog of over 33,000 songs from more than 1,900 artists and composers worldwide.
Audiosocket's API is available to developers, so agencies and media sharing platforms can integrate the Audiosocket catalog into their own services, delivering to their communities the most powerful music search and licensing platform on the web. MaaS provides worldwide music licensing in perpetuity, with automated licensing generation and payment processing, simplifying what has been a notoriously challenging process for content creators, and creating new revenue streams for artists and partners.
Audiosocket has signed several major partnerships on the MaaS platform that will roll out globally this year. Integrating MaaS is simple, and partners pay nothing up-front but have access to new monetization strategies that drive additional partner revenues.
For artists, MaaS provides new opportunities for exposure and distribution via technology and media partners, and global agencies. Payment becomes easy, automatic, and enforceable, creating new revenue streams for artists.
"Doing music licensing well, so that the correct rights are secured and all parties are properly compensated, typically has been a massive headache for all parties involved," said Dave Dederer, digital music executive with one of the world's largest technology companies and member of the multi-platinum band the presidents of the United States of America. "Audiosocket's MaaS platform offers a way out of the mess, minimizing friction throughout the system and opening up possibilities for content owners and users alike to generate more usage, value and revenue."
Animoto is an Audiosocket client, and helped shape the vision for the MaaS platform. Animoto places a high value on music because it's imperative to delivering a great end product to its users. Gone are the days stock music can satisfy savvy content creators. Animoto users demand top tier, culturally relevant music from emerging artists, and Audiosocket delivers it. This relationship was the inspiration for the platform that became MaaS.
"MaaS gives content platforms a way to increase their average revenue per user, and an innovative and engaging way to deliver a custom user experience," said Brent McCrossen, co-founder and CEO, Audiosocket. "We looked ahead at the future of technology and music, and created a path to deliver something innovative that would solve problems for all the parties involved. We chose to attack, while our customers are slugging it out in traditional markets getting driven down to zero."
The Audiosocket API is available today – interested developers can apply to access the API at http://www.audiosocket.com.
About Audiosocket
Audiosocket is a music, media and technology company that delivers today's hot, up and coming talent to the marketplace. We have 33,000 songs in our catalog that come from more than 1900 emerging bands, composers and record labels from around the world. We're a next-generation content provider that thrives at the intersection of music and technology.
Audiosocket has developed an innovative music search and licensing technology that we call "MaaS" - Music as a Service. Fundamentally designed for integration into video and photo sharing platforms, virtual worlds, online games and social networks, MaaS is changing the way the music is licensed in digital media. Days worth of content are being created every hour and MaaS provides the world the tools needed to legally source and license music for any creative project.
Audiosocket was founded in 2007 and has dual headquarters in Seattle, WA and New Orleans, LA. For more information please visit http://www.audiosocket.com.
###