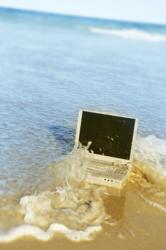 London, UK (PRWEB UK) 19 July 2011
Backup specialist Acronis has compiled seven tips on backup and recovery to highlight the key points for comprehensive protection of home users' laptops and PCs. As people store increasingly more photos, music, videos, e-mails and documents on their machines, it's essential that they protect them properly. And with many people soon going on their holidays, they need to know how to keep their memories safe.
"Summer time is the peak season for photographs. People capture memories that are then stored in digital format on PCs and notebooks. Accidental deletion, hardware failure, or a sudden loss or theft of the entire device are just some examples of why it pays to protect your good memories," said David Blackman, general manager of Acronis North Europe, Middle East and Africa. "When you're picking up your suntan lotion, bucket and spade and trashy holiday novel, don't forget to throw in some backup software too!"
The top tips are:
1. Regularly backup: Backups should be made regularly. After an initial full backup of the entire system, make sure you set up automatic, incremental backups. Incremental backups only store what has been changed or added since the full backup, allowing you to save disk space.
2. Invest in a good external disk: The backups should be stored on removable media or removable drives. This means that your backup is safe, even if your machine is lost or stolen.
3. Double protection: Provide double security for your most important data by backing it up to the cloud. With the right software, you can encrypt the data so it's safe and secure and also protect it against physical damage, such as a fire.
4. Recovery test: Try testing your backup, so if your system fails you can quickly recover it. There's nothing worse than discovering your backup hasn't worked!
5. Check backups automatically: The backed up data should be validated automatically by the software used for each backup. This ensures that the data can be restored properly.
6. Shorten your backups: A full backup of the entire system can be completed much faster under certain circumstances. Delete as much unnecessary information as possible before the backup. For example, empty the Recycle Bin and delete your temporary files. With an appropriate backup software you can also chose to exclude some file formats such as video or music files.
7. Before you install: Before installing new programmes, updates or drivers, taking a full backup of the system makes sense. Changes that go wrong can be reversed by installing the initial backup.
Enjoy your holidays!
About Acronis
Acronis is a leading provider of easy-to-use disaster recovery and data protection solutions for physical, virtual and cloud environments. Its patented disk imaging technology enables corporations, SMBs and consumers to protect their digital assets. With Acronis' disaster recovery, deployment and migration software, users protect their digital information, maintain business continuity and reduce downtime. Acronis software is sold in more than 90 countries and available in up to 14 languages. For additional information, please visit http://www.acronis.co.uk. Follow Acronis on Twitter: http://twitter.com/acronis
Acronis ® , Acronis Compute with Confidence® and the Acronis logo are registered trademarks of Acronis Inc. in the United States and / or other countries.
###