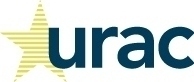 Washington, DC (PRWEB) July 19, 2011
URAC's Patient Centered Health Care Home (PCHCH) Programs have brought a new approach to medical home recognition to the marketplace. The recent release of the URAC PCHCH Practice Achievement has intensified demand for URAC PCHCH Auditor Certification. Auditor Certification prepares those entities whose responsibility will lie in auditing health care home practices on their degree of successful achievement of the PCHCH standards.
URAC PCHCH Auditor Certification supports third party review of practices while assuring practices and providers that these audits are performed by qualified health professionals. URAC's PCHCH Auditor Certification is targeted at health care management organizations such as medical home pilots, health plans and practice consulting organizations among others.
Like most URAC accreditation programs, practice success is validated by an onsite review, this is unique in medical home recognition programs. In the URAC approach, a practice must undergo an onsite audit to demonstrate that the standards have been successfully implemented, verifying that practices are meeting the standards along with supporting the practice during the process. The URAC PCHCH Auditor Certification program encompasses compliance with URAC's Core Module Standards, Business Associate requirements, a URAC observation onsite of the auditor, and annual auditor training and reporting requirements.
A recent report from the Medical Group Management Association (MGMA) showed URAC's PCHCH Achievement as meeting all of the "Guidelines for Patient-Centered Medical Home Recognition and Accreditation Programs," which addresses requirements of medical home programs. URAC was the only organization that required a URAC Reviewer or URAC PCHCH Certified Auditors for on-site assessment. The MGMA report is available at http://www.mgma.com/Store/ProductDetails.aspx?id=1366580.
Organizations Seeking URAC PCHCH Auditor Certification
A number of organizations have already begun working toward URAC PCHCH Auditor Certification to prepare for the reviews practices will begin seeking toward URAC PCHCH Achievement. These first-adopting organizations include:

BHM Healthcare Solutions
Coventry Health Care of Florida, Inc.
Medical Advantage Group
Practice Transformation Institute (PTI)
For additional information or if you have any questions about URAC PCHCH Audit Certification, please contact URAC's Business Development Department at BusinessDevelopment(at)urac(dot)org or call (202) 216-9010.
###