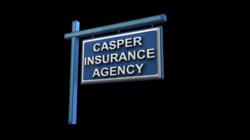 The main goal of Casper Insurance is to match the customer with the most balanced insurance package that caters to their individual lifestyle...
Pittsburgh, PA (PRWEB) July 21, 2011
Casper Insurance, serving the Butler county area and the entire state of Pennsylvania, is excited to announce the launch of the agency's new brand and accompanying digital marketing campaign. This campaign is aimed at improving the way they connect with, market to, and serve their local insurance consumers.
Since 1950, Casper Insurance has operated as a full service, independent PA insurance agency. The company firmly believes in treating its clients with respect and unmatched customer service. The main goal of Casper Insurance is to match the customer with the most balanced insurance package that caters to their individual lifestyle—the agency is determined to make life easier for their surrounding community by following through on the promise to always satisfy their clients.
The agency's custom new website, http://www.casperinsurance.com, was created to make the overall online insurance shopping experience both more personalized, as more educational. The site is divided into clear product categories, making it nearly effortless to find exactly the type of coverage a shopper may be looking for—and better yet, the site allows the visitor to take a much more proactive approach to better understanding their policy options.
Perhaps you're looking for a comprehensive Pennsylvania homeowners insurance policy, dependable Pennsylvania auto insurance, or a personalized Pennsylvania life insurance package—rest assured; Casper Insurance has you covered with a wide variety of personal and commercial insurance necessities! Whether you're simply shopping around or have particular questions regarding your current coverage policy, http://www.casperinsurance.com, provides current and prospective customers with multiple ways to contact the agency. Fill out a free quote form, get social with their experts on various social media sites or even just give them a call at 800-686-8249.
Casper Insurance Agency has partnered with Astonish Results, LP, an insurance agency marketing and sales training company which specializes in revitalizing the insurance industry, to create this innovative new online marketing campaign. The agency's bold new marketing strategy features an interactive "Virtual Insurance Office" and custom "Virtual Insurance Agent" which is meant to increase consumer engagement as well as provide the visitor with a more personal experience. The Astonish Results campaign is also intended to Casper Insurance both find and keep new, prospective customers.
Casper Insurance strives to make the insurance shopping process as easy as possible. The agency is thrilled to move forward with the initiation of their modernized digital marketing strategy, and has high expectations for the ease it will bring its Pennsylvania consumers!
About Casper Insurance:
Established in 1950 by Peter M. Casper, Casper Insurance has grown to a full service insurance agency. Now in its third generation in the insurance business, Casper Insurance has the people and products to protect you and your family. Casper Insurance is a firm of proven professionals and caring conscientious people; the kind of people Pennsylvania insurance consumers can depend on.
###