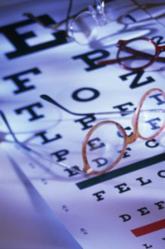 Companies and health care providers cash in on people's unawareness by preaching that vision disorders can only be managed with expensive and risky eye surgeries
Houston, Texas (PRWEB) July 20, 2011
Poor eyesight is not only a major public health concern but one of the most debilitating health problems of our time. A survey of the National Eye Institute (NEI) showed that the prevalence of eye conditions leading to severe vision impairment has increased with nearly 70% for the past 20 years. Clearly, factors such as better access to health care and improved eye examination methodologies have altered the actual current prevalence data. Yet again, experts from NEI admit there is a significant increase of eye disorders and predict that the number of visually impaired Americans will double by 2020.
All of the above grim statistical figures lead to a series of serious questions: What shall a person do to preserve their eyesight? Are there any natural vision correction alternatives to prescription eyeglasses, contact lenses and risky eye laser surgeries? Can a person really achieve better vision without glasses?
Natural vision correction has been one of the most controversial topics in ophthalmology for the past couple of decades. The majority of eye care professionals firmly repudiate that the most common eyesight disorders - nearsightedness, farsightedness and astigmatism, can be successfully managed and even completely cured with something as simple as a proper eye exercise routine and correct diet.
But is it because selling correction eyeglasses and expensive refractive surgeries is so profitable or it is really unrealistic to think that 20/20 vision can be restored without the help of conventional medicine? Let's look at the facts:

Conventional medicine does not offer a definitive cure for any of the refractive errors - nearsightedness, farsightedness and astigmatism, or for age related vision conditions such as presbyopia and macular degeneration. Vision correction with lenses provides only symptom-relief and even innovative refractive surgeries offer a temporary vision improvement, not to mention that they carry a huge risk of severe complications.
A growing body of research shows that vision disorders such as nearsightedness, farsightedness and astigmatism are caused by environmental and lifestyle factors and are not entirely hereditary. As such, they can be prevented or their symptoms - alleviated with proper vision exercises, relaxation and certain lifestyle adjustments.
The results of numerous clinical trials demonstrate that prevalent age-related eye diseases such as presbyopia, macular degeneration and cataract can be successfully treated and prevented with some simple dietary changes.
It seems that improving eyesight naturally is not just a blur but a genuine and feasible option. And it all comes down to finding a reliable source of information that explains how a person can achieve better vision without glasses.
According to Kristy White, author of the book "Improve Your Vision Naturally", "Companies and health care providers cash in on people's unawareness by preaching that vision disorders can only be managed with expensive and risky eye surgeries. It is far more convenient to declare natural vision correction as ineffective rather than agree that such methods have merit in preserving, protecting and even enhancing one's eyesight."
Her new book is based on her professional involvement in eye care and many years of experience. It debunks numerous myths about vision, the most common causes of vision disorders and conventional treatments and reveals simple yet effective ways to gain better vision without glasses through a healthier diet and lifestyle.
"Clearly, not every eyesight disorder can be treated naturally. There are many conditions that require medical attention and numerous dubious natural vision correction programs. But it is quite disturbing that medical professionals put very little emphasis, if any at all, on the importance of nutrition and lifestyle as supporting, and in many occasions key mechanisms to eye health and vision impairment prevention," she added.
The conclusion is that there are safe and tested ways to improve vision naturally and it is up to each of us to decide what they will choose - conventional medicine or a healthier overall lifestyle that can help their vision. Whichever you decide to try, always consult a qualified vision professional first.
NaturallyImproveEyesight.com is a comprehensive web resource dedicated to raising awareness about the real causes of the most common eyesight disorders and the validity of alternative vision treatments. It provides objective information about different practices that can help to naturally improve eyesight and advice on blindness and vision impairment prevention. For more information, please visit http://www.naturallyimproveeyesight.com
###