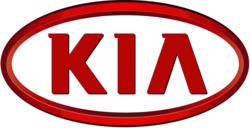 Joliet, IL (PRWEB) July 23, 2011
Bill Jacobs Kia- the premier Kia dealer in Joliet, can't wait for the results to the "Lucky Tour with Kia" contest. As warriors of the road it's safe to say that all car owners have been on a few road trips that have been miserable, but what about those that were given the opportunity to go on the perfect road trip? Kia wants to offer that opportunity to 5 lucky participants! Kia is the host of an overseas road trip event, which also ties in a test drive of a slew of Kia automobiles. Kia is naming this contest "Lucky Tour with Kia," and any information surrounding it can be found on Kia Motors Facebook fan page.
This challenge opened globally on June 20 and contestants were definitely not lacking. Contest applicants were asked to submit their road trip plan as well as an itinerary stating the ins and outs of the entire trip. The winners will be selected by a selection committee who will choose the winners based on "road trip ideas" that transmits Kia's brand values as well as the believed cultural values of the chosen road trip target. Only 5 participants will win this once-in-a-lifetime opportunity. The winners will have the choice to go on an overseas road trip to one of these popular travel destinations: Australia, Italy, Malaysia, South Korea or the US.
Although Kia is currently reviewing itineraries to select a winner for the "Lucky Tour with Kia" (the 5 winners will be revealed on Wednesday July 21st), a new competition, the "Road Trip Mission-idea Contest" is currently taking place through July 26. In the "Road Trip Mission-Idea Contest", Kia will pick the best "mission" ideas from fans submissions around the world. The five winning teams, from the "Lucky Tour with Kia" road-trip challenge, will then have to complete those assigned missions on their pilgrimage through their respective road trip.
Bill Jacobs Kia is proud to be associated with Kia and the "Lucky Tour with Kia". Bill Jacobs has a variety of new kia cars in Joliet as well as an extensive selection of used cars in Joliet.
###