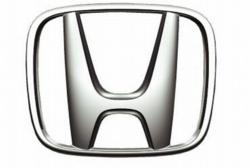 San Antonio, TX (PRWEB) July 21, 2011
Honda has been making a concerted and forceful effort to improve its business practices in regards to the environment. With its "Green Factory" initiative in North America, Honda had 10 of 14 manufacturing plants which now operate with zero waste to landfills. Benson Honda, the leading Honda dealer in San Antonio, Texas, is excited to be associated with a brand that works to keep the environment safe.
When Alabama's became the first zero waste to landfill auto plant in 2001 it started Honda's mission to achieve this for all facilities, nationwide. Prior to these efforts, each manufactured vehicle produced over 60 pounds of waster sent to landfills. Now, there is fewer than two.
"This is an important achievement and a tremendous reflection on the commitment and continuous effort of Honda associates throughout our company over the past 10 years to reduce waste from Honda's production operations," said Karen Heyob, manager at Honda of America, Mfg, Inc., who is responsible for Honda's green factory initiatives in North America. "This is an even more significant achievement when you consider that we also produce in North America the engines and transmissions that power our products."
Honda working to protect the environment takes an effort not seen in other brands. Honda's commitment can be seen not only in the green factory efforts, but its commitment to produce safe and reliable vehicles.
"There are hundreds of stories of associate innovation and challenging spirit that add up to this significant advancement in our commitment to more environmentally responsible manufacturing," added Heyob. "And while it is an important milestone, it is not the end of the race for Honda, as we continue to work to eliminate waste, improve energy efficiency and reduce the total environmental footprint of producing Honda products in North America."
Benson Honda is the best destination when looking for new and used Hondas in San Antonio, Texas. The staff is fully committed to providing first-class service to all customers, every day.
###