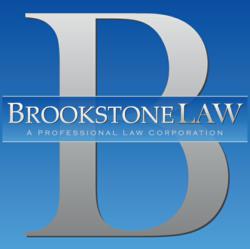 "Bank of America has finally admitted to its culpability...which means homeowners with bad mortgages must act immediately to ensure their rights are protected -- Vito Torchia, Jr., Managing Attorney
Newport Beach, CA (PRWEB) July 19, 2011
Bank of America's recent $8.5 billion settlement with investors, the largest any bank has ever paid, is a significant reversal by the Bank that signals an opportunity for homeowners facing foreclosure to save their homes, according to Vito Torchia, Jr., managing attorney of Brookstone Law, PC.
"Bank of America has finally admitted to its culpability in the housing crash which means homeowners with bad mortgages must act immediately to ensure their rights are protected," said Vito Torchia, Jr."The Bank is more likely now to settle claims than they have been since the housing crash occurred."
According to media coverage, the most recent payout is to investors who claimed the Bank sold bonds based on substandard home mortgages, leaving them with losses on $424 billion worth of mortgages when the housing market collapsed. The $8.5 billion settlement is reported to be greater the Bank's earnings for the last three years. Since the beginning of the year, the bank, which services one out of every five U.S. mortgages, has agreed to settlements with multiple investors totaling $12.7 billion.
"Anyone who has dealt with a major financial institution about a bad mortgage loan knows how hard it is. Expert legal help is needed in dealing with the Banks," said Vito Torchia, Jr. "These recent agreements certainly make the need greater than ever."
Media coverage indicates the settlements may open the door for similar agreements between investors and other large banks like JPMorgan, Wells Fargo and Citigroup. Bank of America is currently facing other investor groups demanding similar settlements including Federal Home Loan Bank of Boston, MBIA and Syncora Holdings. In January, the Bank paid $2.6 billion to settle claims on home loans sold to Fannie Mae and Freddie Mac and in April agreed to pay up to $1.6 billion to an insurer to repurchase toxic mortgages.
"So much uncertainty about Bank of America has led to a decline in price that has made it one of the S&P 500's worst performing stocks," said Vito Torchia, Jr. "As claims continue to engender settlements, it is likely there will be diminished resources to address others who are fighting wrongful foreclosures from toxic mortgages. That is why it is so important for homeowners with potential claims to talk to a legal expert to determine their options as soon as possible."
ABOUT BROOKSTONE LAW, PC
Headquartered in Newport Beach, Calif., and with offices in Los Angeles, Calif., and Ft. Lauderdale, Fla., Brookstone Law, PC is a law firm comprised of attorneys with experience and success in business, corporate and personal finance, employment, entertainment and media, art and museum, intellectual property and real estate law. The firm has a network of more than 40 affiliate attorneys nationwide and employs highly trained specialists, paralegals, paraprofessionals and administrative staff dedicated to serving clients. For information, call (800) 946-8655 or visit the Brookstone Law website eat http://www.brookstonelaw.com.
# # # #