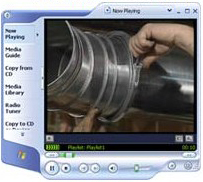 Dust Collection Ductwork
Thomasville, NC (PRWEB) July 21, 2011
The company, which manufacturers clamp-together ducting for dust, mist and fume collection, now operates with management, financial and software systems all customized specifically for the ducting business.
"Nordfab's Quick-Fit ducting systems (Q-F) connects to dust collectors made by every imaginable manufacturer. And we have very close partnerships with the largest, most respected names in the industry," said Robin Bolick, the company's Vice President of Sales. "We're already the largest maker of clamp-together duct, but our goal is to be the largest supplier of all dust, mist and fume ducting. To do that, we cannot be too closely tied to any single collector manufacturer. That's what led to the change."
The move will enable the company to continue and expand its high level of customer service, quality and its very fast deliveries.
Nordfab Ducting is headquartered and operates its primary production facility in Thomasville, NC. It also has a production and distribution center in Reno, NV. Its Quick-Fit clamp-together ducting is widely recognized as the "World's Fastest Ducting" because it can be installed or modified in a fraction of the time required for standard duct.
The company is owned by Nederman Holding, USA Inc., a Delaware corporation. For more information about Nordfab and their ducting offering, visit http://www.nordfab.com.
###