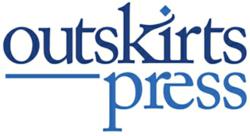 The top 10 books in self-publishing in June 2011.
Denver, CO (PRWEB) July 19, 2011
Alphabetically, its ten best performing self-published books for June were:
*A Glossary of Medical Physiology, by Anthony B. Ebeigbe and Patrick N. Olomu
*Asbury Park: A West Side Story, by Madonna Carter Jackson
*Being Better Than You Believe, by Philip Berry
*Born a Champion, by Dr. David Yachter
*Colors of the Firestorm, by Linda Brieno
*The High-Tech Gooseneck Putter, by Samuel DiMatteo & Kristin Johnson
*The Longest Journey, by Janice (Jan) Holman Ballard and Allison (Cammie) Ballard
*Poems of Awakening, by Betsy Small
*Precision, by CXWONG
*Presentation Skills, by William R. Steele
All these books, and other Outskirts Press titles, are available from all major online retailers like Amazon, Barnes & Noble, Powells, Books A Million, and others, plus conveniently from the Outskirts Press Direct bookstore at http://outskirtspress.com/bookstore for discounts ranging from 10% – 55%.
About Outskirts Press, Inc.
Outskirts Press offers high-quality, full-service self-publishing and book marketing services for writers and professionals who are seeking a cost-effective, fast, and flexible way to publish and distribute their books worldwide while retaining 100% of their rights, 100% of their profits, and 100% of the creative control. http://www.outskirtspress.com.
Outskirts Press, Inc., 10940 S. Parker Rd - 515, Parker, Colorado 80134
http://outskirtspress.com, 1-888-OP-BOOKS
# # #