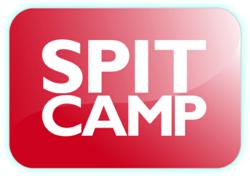 Salivary measures can be a very powerful research tool, but they need to be conducted in a consistent and accurate manner to achieve credible results
State College, Pennsylvania (PRWEB) July 28, 2011
Salimetrics is bringing its innovative salivary assay workshops to universities around the World. Part of the Salimetrics Spit Camp series, these workshops demonstrate to university researchers and graduate faculty how to effectively collect saliva and integrate salivary measures into their scientific research. Interested parties should contact Salimetrics immediately for scheduling.
Saliva holds the key to examining biological elements such as hormones, oral health, reproductive health, DNA, infectious disease exposure, inflammation, and more. Salivary analytes are ideal for many types of scientific studies because gathering saliva is minimally invasive and pain-free for patients and research subjects and can be performed quickly in unique or challenging research settings. Additionally, saliva collection techniques require little training when compared with other biological fluids.
The Spit Camp workshops, like the one being held at University of Texas in Austin September 8th and in Utrecht, Netherlands in February, provide lecture-based training as well as a hands-on demonstrations of saliva collection methods and devices. Led by the Salimetrics' educational team, attendees participate in coordinated and informative discussions on saliva collection techniques for ensuring the best possible results from their specific salivary research. Researchers are encouraged to bring questions related to their projects for one-on-one discussion with the Salimetrics team.
"Salimetrics' Spit Camps have become very popular among researchers because this type of instruction is not available anywhere else," said Jennifer Jewell, Spit Camp Director. "Salivary measures can be a very powerful research tool, but they need to be conducted in a consistent and accurate manner to achieve credible results".
Each salivary assay workshop consists of a 2-hour seminar covering topics such as: oral fluids as biological specimens; advantages of saliva sampling; saliva subtypes; analytes of interest; and saliva sample collection, handling and storage. Each Spit Camp also allots consultation time with researchers for individual studies, by request.
To schedule a workshop at your university, please contact Jennifer Jewell at 800-790-2258 or send an email to jjewell(at)salimetrics(dot)com. To participate in an existing workshop, register online at: http://www.salimetrics.com/spit-camp.
About Salimetrics
Founded in 1998, Salimetrics, LLC supports researchers, the immunodiagnostic industry and functional testing laboratories around the world with innovative salivary immunoassay products and services. Salimetrics measures salivary biomarkers, including: alpha amylase, androstenedione, blood contamination, cortisol, cotinine, c-reactive protein, DHEA, DHEA-S, estradiol, estriol, progesterone, 17a-hydroxyprogesterone, secretory IgA, and testosterone and provides salivary DNA analysis.
Salimetrics offers a variety of Spit Camp options for researchers in addition to the traveling workshops. Salimetrics hosts 2-day Spit Camps at its home offices in State College, Pennsylvania, in the U.S. that feature a full-day seminar followed by a second day of focused hands-on lab practicum with Salimetrics assays. Salimetrics Europe also offers Spit Camps at its facility in Cambridge, UK, that include a half-day seminar and half-day lab practicum. Spit Camp workshops also are available in other parts of Europe, Brazil and Australia and are identical to the workshops offered in the United States.
For more information about scheduling a Spit Camp at your university or registering for a Spit Camps, please contact Jennifer Jewell 800-790-2258 or jjewell(at)salimetrics(dot)com. Register online at: http://www.salimetrics.com/spit-camp.
# # #