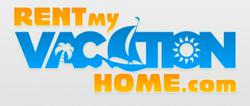 Rent A Cape Cod Vacation Home is a great site .We decided to add this site because of the overwhelming number of vacation homes that our site has in the Cape Cod area" Jay Kalin,CEO
Cape Cod, MA (PRWEB) July 20, 2011
Rent My Vacation Home and its patented check out system for the Cape Cod Massachusetts area is now open today. Rent My Vacation Home has been adding web sites so fast in recent years they now have 83 individually advertised sites including "Rent A Cape Cod Vacation Home".
Mr. Jay Kalin CEO and Expert in the travel industry said " Rent A Cape Cod Vacation Home is a great site. We decided to add Rent A Cape Cod Vacation Home dot com site because of the overwhelming repose we had in the Cape Cod area with vacation rentals. A traveler can book and see vacation homes with a guarantee that the homes are not scams or the traveler's money is returned."
The web site "Rent A Cape Cod Vacation Home dot com" has facts about the area with local time and temperature with weather and up to date activates listed for the Massachusetts area. This will give cape cod travelers a chance to book a house as opposed to a Hotel room .The family can bring their pets and hopefully other families as well to share the cost making Cape Cod a great place to vacation.
Many of the homeowners in the Cape Cod Massachusetts area have listed Homes for sale and rent on Rent a Cape Cod vacation home. This is a very wise choice when real-estate market comes back you will be able to sell the home while you pay down the mortgage which will in turn increase profit.
RentMyVacationHome.com works by owners filling out one form and then automatically listed on 83 web sites in the USA which are advertised individually in each state across the USA. Here is an example the network RMVH for Rent My Vacation Home if you type "http://www.RMVHMassachusetts.com" or place any state where the word Massachusetts is and you will see the network for that state along with Rent a Cape Cod Vacation home".
###