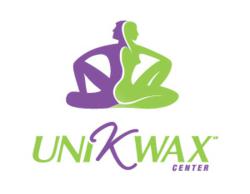 Uni K Wax Centers, the "ouchless" hair removal waxing specialists, has opened its third Manhattan location on the Upper East Side of NYC. This convenient Center is located at 1626 Third Avenue between 91st and 92nd streets.
New York, NY (PRWEB) July 21, 2011
Uni K Wax Centers, the "ouchless" hair removal waxing specialists, has opened its third Manhattan location on the Upper East Side of NYC. This convenient Center is located at 1626 Third Avenue between 91st and 92nd streets. Brand new customers will receive complimentary waxing services including a free bikini line waxing for her and/or a free shoulder waxing for him and/or 10% off all services when booking during the first month of opening and by August 20, 2011.
Uni K has earned its reputation for being the cleanest, greenest, safest and fastest waxing service available anywhere. Now with celebrity fans and over 25 booming locations from coast-to-coast, Uni K Wax Centers are growing rapidly by word-of-mouth, a loyal customer base and award-winning reviews in InStyle, TimeOut and Allure Magazines. With locations recently opened in New York, San Diego and all parts of Florida Uni K Wax Centers offer an affordable and detailed wax menu for both men and women. Waxing everything but the scalp, Uni K Wax prices range from $9.00 and up.
This Uni K Wax Center's hours of operation are from 9 a.m. to 9 p.m. on Monday, Tuesday and Friday; Wednesday and Thursday 9 a.m. to 10 p.m. and Saturday and Sunday 10 a.m. to 7 p.m. Those interested in scheduling an appointment can call Uni K Wax Center at 212.369-6888 or book online at http://www.unikwax.com.
Uni K Wax Centers are the first to create an all-natural waxing-only center experience for men and women. Uni K Wax Centers offer unique and innovative hair removal services, a fantastic Rewards Program and products that originated in the bikini capital of the world, Miami (South Beach), Florida in 1993. After the successful opening of three Centers in Florida, Uni K Wax Centers created their first franchising opportunity in 2006. Uni K Wax Center's first NY location, opened in October 2009 and is located at 553 Third Avenue between 36th and 37th Streets and a second Flatiron location which opened this past March at 13 West 18th Street (between 5th & 6th Avenues).
Uni K Wax Centers are devoted to the art of natural and safe hair removal in a clean and comfortable environment. Offering both walk-in and by appointment service to both male and female clients; Uni K Wax is a greener waxing experience in facial and full body waxing, using an innovative natural, herbal wax that completely removes hair without wasteful and painful paper strips.
Uni K's all-natural wax always stays soft and elastic on the skin and has a proprietary elasticity that allows the waxer the ability to remove hair thoroughly without pulling the skin with paper strips. Uni K Wax is applied to the skin at only one degree above body temperature and is created from safe, natural ingredients including pinesap and beeswax and has an aloe vera base that nourishes the skin while gently removing hair.
Removing hair in the most gentle and comfortable way possible, Uni K Wax waxers use a special spatula on larger areas of the face and body that never touches the skin, ensuring the cleanest, most hygienic waxing experience one can receive.
Using a precise and pre-measured amount of wax for each customer, each Uni K Wax Center customer is waxed with their very own personalized wax warmer that is prepared on site in the Uni K Wax lab. Unused wax is disposed of immediately after each service to ensure a standard of hygiene found in no other waxing spa or salon.
Offering professional services to hundreds of customers daily, Uni K Wax Centers have developed a rigorous 10 day hair removal training program that ensures each customer receives the best in waxing services from an educated hair removal licensed specialist. The training program includes pre and post depilatory treatment of the skin with natural anti-bacterial formulations made specifically by Uni K Wax Centers. This advanced education program also teaches Uni K Waxers how confidently position each customer while quickly and efficiently applying Uni K Wax to the skin in larger strips using spatulas and tools created for the Uni K Wax process and without touching the skin. Waxers are also taught how to create the most comfortable environment for each customer in the most professional manner. Uni K Wax is committed to using natural, ingredients and promoting business practices that respect the earth and the environment.
Visit http://www.unikwax.com to schedule your next appointment, shop our products, purchase gift certificates as well as follow us on Facebook and Twitter @unikwaxcenters
###