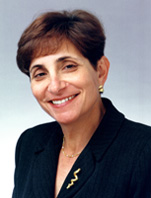 I am very pleased that people of this caliber have agreed to join our President's Council, said Richard K. Miller, president of Olin College.
Needham, MA (PRWEB) July 20, 2011
Lois Juliber, retired vice chairman and chief operating officer of Colgate-Palmolive, Kinam Kim, president and CEO of the Samsung Advanced Institute of Technology, and Margaret Loebl, who most recently served as corporate vice president, chief financial officer and treasurer at TechTeam Global Inc., have been named to the President's Council at Olin College of Engineering.
"I am very pleased that people of this caliber have agreed to join our President's Council," said Richard K. Miller, president of Olin College. "Their experience and connections will be invaluable to the college as we develop strategies for educating the next generation of technological innovators in an environment full of global engineering challenges that must be addressed."
Juliber retired from Colgate in 2005, and currently serves as a member of the board of directors of DuPont, Goldman Sachs and Kraft, and supports not-for-profit organizations in education and microfinance, including Wellesley College, The MasterCard Foundation and Women's World Banking. She started her career at General Foods, where she spent 15 years working on iconic brands like Post Cereals and Kool Aid. In 1988, she joined Colgate-Palmolive, where she assumed responsibility for all of Colgate's businesses worldwide. Juliber has received numerous awards recognizing her leadership, including the Financial Women's Association Woman of the Year Award in 1995. She has been recognized on Fortune's list of the 50 Most Powerful Women for five years.
Dr. Kim joined Samsung Electronics Co., Ltd., in 1994. His contributions at Samsung include leading the development of various advanced memory technologies, such as dynamic random access memory (DRAM) and flash memory, as well as other important technologies, including the CMOS Image Sensor. A fellow of the Institute of Electrical and Electronics Engineers (IEEE), he has published more than 430 technical papers and holds more than 130 patents. Kim has twice been awarded the Grand Prize of the entire Samsung Group. In 2009, he received IEEE's Reynold B. Johnson Data Storage Device Technology Award.
Loebl has more than 25 years of experience in finance, with 15 years as financial officer of a multi-billion dollar operation. She has worked as vice president for finance, controller or treasurer in a variety of business cultures—including General Motors, Nike, Archer Daniels Midland and TechTeam Global—and is known for innovative financial solutions. Her international corporate experience includes stints in Germany, Mexico, Canada and Brazil. At the University of Illinois, she developed and implemented an undergraduate honors program in finance, for which she was nominated Educator of the Year in 2008. A member of the Wellesley College Business Leadership Council, Loebl was selected by Deloitte among the Wise Women of 2007.
About Olin College
The Franklin W. Olin College of Engineering is a private undergraduate engineering college located in Needham, Mass. The College opened in 2002 and graduated its first class in 2006. Olin College's mission is to prepare students to become exemplary engineering innovators who recognize needs, design solutions and engage in creative enterprises for the good of the world. Toward that end Olin has developed a hands-on, interdisciplinary curriculum geared toward today's technology challenges. More information can be found at http://www.olin.edu.
###