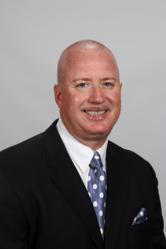 Joseph's experience with multicultural and community-based organizations will be instrumental in growing the Consumer Lending team's relationships with national and local nonprofits
San Diego, CA (PRWEB) July 20, 2011
Union Bank, N.A. today announced that Joseph Gutierrez has joined the bank's Consumer Lending division in a newly created position as vice president and multicultural business development manager, reporting to Senior Vice President and Chief Compliance Officer, Consumer Lending, Michael Innis-Thompson.
Fluent in Spanish, Gutierrez is responsible for building real estate agent and broker relationships in California, Oregon, and Washington, as well as fostering relationships with national nonprofits in the bank's geographic footprint. He is also responsible for developing and growing opportunities to implement Union Bank's Economic Opportunity Mortgage (EOM) program to meet the lending needs of low- to moderate-income and multicultural communities.
"Joseph's experience with multicultural and community-based organizations will be instrumental in growing the Consumer Lending team's relationships with national and local nonprofits," said Innis-Thompson. "With more than 10 years in the banking industry focusing on serving low- to moderate income clients, Joseph understands the needs of the diverse communities that we serve, which will help drive our business."
Before joining Union Bank, Gutierrez served as vice president and business development manager for Bank of America where he was responsible for maintaining relationships with nonprofits and local city governments in Southern California, Arizona, Nevada, and New Mexico. Previously, Gutierrez served as a loan officer at Wells Fargo and as a community development officer at Bank One.
An active member of the community, Gutierrez serves on the Corporate Board of Governors of the National Association of Hispanic Real Estate Professionals (NAHREP) and on the Board of Directors of the Phoenix Rebuilding Together organization. In addition, he is vice president for the NAHREP Inland Empire chapter. Gutierrez holds a bachelor's degree in business management from University of Phoenix.
About UnionBanCal Corporation & Union Bank, N.A.
Headquartered in San Francisco, UnionBanCal Corporation is a financial holding company with assets of $80.6 billion at March 31, 2011. Its primary subsidiary, Union Bank, N.A., is a full-service commercial bank providing an array of financial services to individuals, small businesses, middle-market companies, and major corporations. The bank operated 401 banking offices in California, Washington, Oregon and Texas, as well as two international offices, on March 31, 2011. UnionBanCal Corporation is a wholly-owned subsidiary of The Bank of Tokyo-Mitsubishi UFJ, Ltd., which is a subsidiary of Mitsubishi UFJ Financial Group, Inc. Union Bank is a proud member of the Mitsubishi UFJ Financial Group (MUFG, NYSE:MTU), one of the world's largest financial organizations. Visit http://www.unionbank.com for more information.
About Union Bank's Economic Opportunity Mortgage (EOM)
An Economic Opportunity Mortgage (EOM) from Union Bank can help make purchasing or refinancing a home, condominium, or 1- 4 unit property more affordable. It's designed for individuals with low- to moderate-income households, or who are purchasing or refinancing a property in a qualifying census area.1 EOM features include: paying less money upfront; obtaining more affordable payments; having limited credit history considered; and choosing a fixed-interest loan term. For more information contact a local Union Bank mortgage consultant or visit unionbank.com/EOM.
1Program available for owner occupied 1-4 unit properties. All loan programs are fully amortized. Full documentation required. Loans subject to credit and collateral approval. Financing available for collateral located in CA, OR, or WA. Restrictions may apply. Terms and conditions subject to change.
Contact:
Jane Yedinak
(415) 765-3241
jane(dot)yedinak(at)unionbank(dot)com
# # #