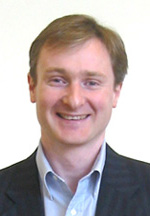 I'm excited to bring Kanban back to its birthplace in Seattle for this class.
Seattle, WA (PRWEB) July 20, 2011
David J. Anderson & Associates today announced an intensive 2-day Kanban training class designed to provide users with an introduction to Lean, Pull Systems and the Kanban Method and how each can be used to vastly improve the software development process to improve predictability, frequency of delivery, risk management and quality. The workshop will be held at Courtyard Marriott Seattle Downtown/Lake Union in Seattle August 18-19.
Kanban is a term used to describe a type of pull system and originally found in lean manufacturing. A new form of Kanban was introduced by David J. Anderson in 2004 while working at Microsoft, and later Corbis, in Seattle. This time Kanban is designed for knowledge work environments such as software development where inefficiencies are even harder to pinpoint due to the absence of physical inventory and the constant variation in the work produced. In Kanban for knowledge work, development processes are streamlined by better coordination driven primarily by improved visibility and greater focus on highest value work.
The workshop is based on David J. Anderson's popular book "Kanban - Successful Evolutionary Change for Your Technology Business". Attendees of the class will receive a copy of the new book.
"I'm excited to bring Kanban back to its birthplace in Seattle for this class," said David J. Anderson. "Through our classes around the world, thousands have learned how Kanban can change organizations by jumpstarting new ideas to unleash productivity, innovation, collaboration and creativity. If you are a software development executive, project manager, development manager, project lead or developer and you would like to learn how Lean, and Kanban can provide a useful perspective to consider the entire value chain beyond the pure software development, this Kanban class is for you."
Many people previously involved in Agile systems such as Scrum or Extreme Programming are now looking into Kanban as a way to improve predictability and manage work in a continuous flow while still observing some of the Agile practices such as cross functional teams and daily communication.
Lean concepts such as kanban systems having been gaining greater adoption in technology departments across a broad range of industries in various organizations. Companies that have adopted the Kanban Method include Deloitte, MSN and BBC.
Among the topics that will be covered in the 2-day workshop:
Day 1 Kanban Mechanics 

Demand Analysis
Workflow Mapping
Visualization
Work Item Types
WIP Limits
Classes of Service
Service Level Agreements (SLA)
Kanban Simulation Game
Day 2 Why Kanban 

Recipe for Success
Case Studies
Improvement Opportunities
Understanding Variation
Bottleneck Management
Economic Cost Model for Lean (Waste)
Metrics
Leading the workshop will be Daniel Vacanti. He is a 15 year software industry veteran who specializes in the leading, mentoring, and coaching of teams in lean and agile practices. Daniel has worked with David Anderson for over 10 years and was a Development Manager on some of the earliest and largest Kanban implementations.
Space is limited and the event is expected to sell out so interested attendees are encouraged to register early for this event. A discount is offered for those who register before August 4, 2011.
About David J. Anderson
David J. Anderson and Associates is a management consulting firm focused on improving performance of technology companies. Anderson has more than 20 years management experience leading teams on agile software development projects. David was a founder of the agile movement through his involvement in the creation of Feature Driven Development. He was also a founder of the APLN, a non-profit dedicated to improving management and leadership in technology companies. Recently David has been focusing his attention on business agility and enterprise scale agile software transitions through a synergy of the CMMI model for organizational maturity with Agile and Lean methods.
David has been a manager and leader of great software teams delivering cutting edge software products since 1991. He has a successful track record of building progressively bigger teams capable of hyper productive performance and superior quality. He has authored two books, "Agile Management for Software Engineering – Applying the Theory of Constraints for Business Results" published in 2003, and "Kanban – Successful Evolutionary Change for your Technology Business" in 2010.
David is a founder of the Lean Software & Systems Consortium, a not for profit organization that seeks to bring a new level of professional conduct and capability to the software and systems engineering professions. David also helped create the Limited WIP Society a loosely affiliated organization to encourage the development of a community of people using Kanban (and other pull systems) in software engineering and project management. He is a co-author of the Technical Note from the Software Engineering Institute, "Agile and CMMI: Why not embrace both!"
# # #