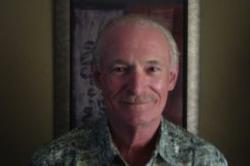 We are very pleased to be able to tell our story better to help more folks overcome their easy bruising condition.
Jacksonville, FL (PRWEB) July 21, 2011
Jan Doan, the "Doctor of Bruiseology" determined that people who were really seeking the benefits that the all natural Bruises Be Banned daily supplement program could provide weren't staying on the IBruiseEasily.com website long enough to learn the full story. For people who have the tendency to bruise easily, the embarrassment caused by easy bruising is such that many of them were in such a hurry to find an answer to their problem that they moved off of the site before they could discover that the site actually held the answer that they were looking for.
Doan stated that "Most people take a significant part of their life to develop the tendency to bruise easily, but explaining the reasons why they've become prone to easy bruising, and the steps that must be taken to overcome that tendency just can't be done quickly. Our site has always been designed to give visitors the complete story, but we weren't doing an effective job of convincing folks to fully educate themselves by fully utilizing the information that we offer."
As some people age, many of them will suddenly begin to discover bruises on their arms and legs with no recollection of what could have caused the bruises, and they typically ask "Why is this happening to me?" At this point our site has to answer this question in a way that that the problem has a solution.
Folks who have become prone to easy bruising look for answers to questions like these:

What exactly can I do to stop bruising easily?
How can I stop bruising easily for almost no reason?
Does my lifestyle affect my tendency to bruise easily?
Is there anything I can do to prevent bruising?
At this point Doan stated that our site has to complete the education process by transitioning from the source of the problem caused by easy bruising to the solution to the problem. With our new dynamic design, people are getting both the cause and the effect of their individual situation.
People all over the world have found the answers to all of these questions, and the solution to their tendency to bruise easily by following the Bruises Be Banned daily supplement program, and now more folks each day are finding the same answers.
Barbara Bramwell from Scarness, Australia tells us "Since September I have recommended Bruises be banned to all my friends who have a tendency to bruise easily, but you know, people are funny, some will listen, others won't because they consider if a doctor doesn't prescribe it then it can't be any good. BRUISES BE BANNED IS GOOD, and I will continue recommending it to all my friends because I know what it's done for my husband. He can now lead a normal life without worrying about knocks again."
Bob Baron of Millbrae, California states "I'm 77 years old and have been plagued with bruising for years, especially my forearm and hand. I never paid attention to Vitamin K but I now know how valuable it is especially when you're not much of a green veggie eater. If you want to reduce the amount and severity of bruising I highly recommend Bruises Be Banned."
Mr. Doan further commented "We are very pleased to have so many more people being helped by Bruises Be Banned all over the world because we found a better way to get them the information that they need to help themselves overcome their tendency to bruise easily and help prevent bruising easily altogether."
###