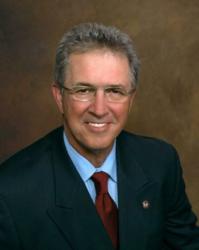 It's unfortunate that many women have suboptimal procedures before they find us, because the other procedures often fail
Atlanta, GA (PRWEB) July 20, 2011
A young Atlanta woman has joined dozens of others since 2005 who have experienced the successful laparoscopic correction of MRKH Syndrome by Dr. Tom Lyons at the Center for Women's Care & Reproductive Surgery. She provided a testimonial for CBS-TV's Better Mornings Atlanta coverage of the issue which aired Wednesday 7/20/11.
Before she located Dr. Lyons and the Center for Women's Care, this patient was like many other young women born without a vaginal canal. Previously, the 22-year-old patient (who chooses to remain anonymous) was subjected to misunderstanding, painful exams, torturous procedures to correct the problem and personal humiliation at the hands of numerous doctors and specialists unfamiliar with the issue.
After suffering years of depression and lack of confidence over her inability to have children or normal sexual relations, she discovered that she was not alone with this issue.
Problem Often Undetected Until Puberty
Up to a half million women in the U.S., or one in 5000 women, are born with anomalies of the urinary and reproductive system. In females thousands of these mullerian anomalies, including the absence of a vagina, may not be discovered until the girl reaches puberty. Dr. Lyons explains: http://www.thomasllyons.com/MRKH_Video.htm
MRKH (Mayer-Rokitansky-Kuster-Hauser) syndrome includes failure of vaginal development, whether or not the uterus is present. Adolescent girls with MRKH syndrome and obstruction defects may complain that they have not begun menstruation, labeled primary amenorrhea.
In some cases, female patients have discovered their anomaly after inability to have intercourse because of an absent vagina. For many, multiple painful attempts of intercourse have led to distortion of existing external genital structures and scarring of the area, as well as chronic pelvic pain.
In 2005, the Center for Women's Care & Reproductive Surgery in Atlanta became the first location in the U.S. to correct this problem laparoscopically with the use of pelvic peritoneum.
Laparoscopy for Vaginal Aplasia, or Non-Development of the Vagina
Techniques for correction over the years involved use of segments of the rectum, sigmoid colon and small intestine, as well as skin graft. In 1898, using open surgery, Dr. D.O. Ott formed a neovagina using peritoneum of the pelvis. It was then discovered that the cells of the peritoneum (the smooth transparent membrane lining the abdominal cavity) rapidly converted into typical vaginal cells. Different approaches to this technique evolved over time.
Nearly 100 years later, in 1993 Dr. L.V. Adamyan in Russia developed a laparoscopy-assisted technique for colpopoesis (creation of the neovagina), using the pelvic peritoneum. This minimally invasive technique is far easier on the patient, as it involves only tiny incisions and is performed in less than an hour.
More than one thousand procedures forming a neovagina with pelvic peritoneum have been performed, proving their efficacy.
The procedure allows achievement of adequate functional vaginal length and elasticity, and the peritoneal epithelium (cellular layer that lines the walls of the abdominal cavity) converts into normal vaginal epithelium within three months after surgery.
World-renowned head of the Center for Women's Care & Reproductive Surgery, Thomas L. Lyons, M.D., and his associate, Assia A. Stepanian, M.D., learned the technique firsthand from its author, and they are the first U.S. surgeons with experience in laparoscopic correction of MRKH syndrome using the pelvic peritoneum.
"It's unfortunate that many women have suboptimal procedures before they find us, because the other procedures often fail," said Dr. Lyons about the old style MacIndoe split thickness skin graft.
"Most academic centers still use the old way, which involves stretching skin over a glass tube stent and a great deal of 'hope' that the tissue will re-vascularize (grow new blood vessels) and stay healthy," he said.
Solution Over the Internet= Grateful Patient
After her mother discovered Dr. Lyons over the Internet, the patient said, "Dr. Lyons was very straightforward with his information. After six years of wondering what was wrong with me I finally had answers. The surgery went smoothly and I now have some normalcy in my life. For the most part I am just like every other 22-year-old girl. I still cannot have children but I know that adoption is always an option. Dr. Lyons helped restore me physically as well as emotionally. He will always hold a special place in my heart because he did what no one else could."
Dr. Lyons' advanced skills in laparoscopy and/or hysteroscopy can correct a wide spectrum of gynecological disorders. These include many in-office treatments for pelvic pain, fibroids, abnormal bleeding and endometriosis.
After researching the Internet and discovering the Center for Women's Care patients come to Dr. Lyons from around the world for advanced laparoscopic techniques.
Contact Dr. Lyons toll-free at 888-545-0400 or in Atlanta metro area at 770-352-0037. Offices are also in Lake Oconee and Blue Ridge, Georgia.
###