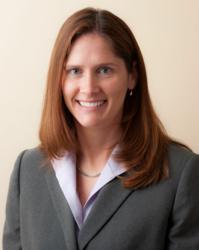 "This preliminary study will be important in guiding future studies to assess how to optimize the IVF process both to decrease the risk of rare diseases and possibly to further increase pregnancy rates."
(PRWEB) July 22, 2011
Since the birth of the first IVF baby in 1978, more than 3 million children have been born worldwide following IVF treatments. Numerous studies have been conducted to assess the overall health of children born after IVF. The majority of these studies on the safety of IVF have been reassuring. Assisted reproduction is, however, an ever evolving science and reproductive endocrinologists and embryologists endeavor to learn as much as possible to improve quality and safety for patients and their offspring. Dr Kristen P. Wright, fertility specialist based at the Reproductive Science Center in New Hampshire is among this group of doctors involved in research.
"Several small studies," explains Dr. Wright, "have suggested that the incidence of two rare syndromes may be higher in children conceived via IVF." While she was Medical Director at the Vermont Center of Reproductive Medicine at the University Of Vermont College Of Medicine, Dr. Wright and several colleagues conducted research focused specifically on Angelman syndrome and Beckwith-Weidemann Syndrome. Findings regarding her research are published in the current edition of the journal "Human Reproduction".
"These syndromes are both extremely rare and result from abnormal DNA methylation in an imprinting region," explains Dr. Wright. "Imprinting means that a gene is differentially expressed based on whether it is inherited from the mother or the father. However DNA methylation affects the whole genome and can activate or silence genes and contribute to a variety of normal development in addition to disease processes," she adds.
Dr. Wright's research is pioneering in that the global effects of DNA methylation have not been evaluated in IVF pregnancies until now. The study has yielded valuable information. Study results show that the IVF process may indeed have a global effect on DNA methylation. Embryos cultured in vitro were noted to have greater amounts of DNA methylation. Greater variability between in vitro cultured embryos was also noted in comparison to those normally conceived. Summarizing the impact of her study, Dr. Wright states, "This preliminary study will be important in guiding future studies to assess how to optimize the IVF process both to decrease the risk of rare diseases and possibly to further increase pregnancy rates."
###