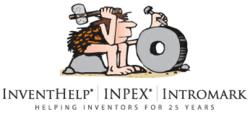 Pittsburgh, PA (PRWEB) July 29, 2011
InventHelp®, America's largest inventor service company, announces that one of its clients, an inventor from Illinois, has designed a device that could enable a user to lift and lower the toilet seat and toilet seat cover simultaneously. This invention is patented.
"The Sanitary Touch" unit would feature a design that could limit a user's contact with bacteria located on the toilet seat. The design could ensure that the toilet seat would be lowered after each use. Ideal for use in teaching children to lift and lower the toilet seat and seat cover, The Sanitary Touch could also enhance the cleanliness of the toilet.
The Sanitary Touch device would consist of a clamp that would be used to connect a toilet seat to a toilet seat cover. The unit would feature a post with a ring-shaped handle. The handle would include a button that would allow the clamp to separate the toilet seat cover from the lid without having to remove the clamp. A spring would be positioned inside the clamp, which would allow the unit to be adjusted to fit any toilet seat. To operate, a user would attach the clip to the seat and seat cover. A user would then place a finger into the ring-shaped handle and lift the seat and seat cover simultaneously. When finished, a user would lower the seat and seat cover using the handle. The Sanitary Touch could be produced in a variety of sizes, colors and with a variety of logos. Additionally, variations of designs would consist of units shaped like animals and other designs.
InventHelp® is attempting to submit the invention to companies for review. If substantial interest is expressed, the company will attempt to negotiate for a sale or royalties for the inventor. For more information, telephone Dept.06-CIL-2777 at (800) 851-6030.
# # #