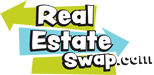 "Offering superior customer service to home sellers and buyers nationwide is our number one goal here at Real Estate Swap."
Matthew Boreen, Founder and Director of Operations
(PRWEB) July 21, 2011
Real Estate Swap has been offering sellers cash offer solutions in the Midwest for years. Home sellers around the nation in need of selling their home fast have a new option when trying to get cash for their house. Using innovative strategies and superior customer service, Real Estate Swap now has a nationwide service that home sellers can rely on.
In these current economic times, home sellers nationwide have been trying to deal with falling home prices and a lack of qualified buyers. This has been causing them to search out different alternatives in selling their homes including cash offer opportunities. So what do sellers have for cash offer options?
There are many websites that claim they will give cash offers and close quickly. The industry standard for cash offer companies is to pass leads off to inexperienced investors for a fee. These websites do not give the sellers any personal contact to understand their unique situation and many force sellers to list their house with a Realtor before even making an offer.
Real Estate Swap offers stand alone customer service nationwide that caters to the personal needs and expectations of home sellers. If one option doesn't work, they have an array of other options that will help get cash for a house. The biggest difference between Real Estate Swap and other companies is their commitment to stay involved throughout the entire cash offer process in order to make sure expectations are met and sellers are treated with the utmost professionalism.
The real estate market continues to change and this is why Real Estate Swap will continue to provide new features including a social community for any real estate needs. This will include services for not only sellers, but also anyone who wants to buy a house, get a great deal on a mortgage, simply find the right Realtor, or any other real estate related issue or topic. To find out more about the services that Real Estate Swap offers, visit the website daily to check out new features being added and feel free to submit suggestions. Real Estate Swap also offers daily 60 second real estate tips that can be found at the company blog.
###