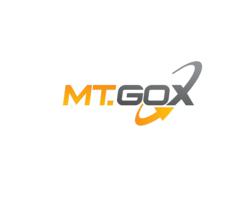 "With this opportunity, we hope to continue support for our services and applications as well as develop and introduce many new and exciting services for MtGox.com users," said Andrew Lee of MtGoxLive.com
Tokyo, Japan (PRWEB) July 19, 2011
MtGox.com (Tibanne Co. Ltd.) has agreed to acquire MtGoxLive.com, the largest independent provider of bitcoin related web and mobile applications and services. This move strengthens MtGox.com's portfolio, with the host of applications and services that will be joining the MtGox.com family of services.
MtGoxLive.com began as an enhanced real-time view of the price resistances within the
MtGox.com bitcoin exchange. The first of its class, MtGoxLive.com introduced a real-time implementation of a market depth and trade chart for the Mt. Gox Bitcoin Exchange, making MtGox.com the defacto exchange for bitcoin day traders. MtGoxLive.com continued expansion with the launch of a mobile application which was the first to award users on mobile devices to engage in bitcoin transactions while on the go with the Mt.Gox exchange. MtGoxLive.com has since diversified with the release of a bitcoin address shortener, btc.to, and other unique features, thus securing its position as one of the most visited bitcoin tool kits.
MtGoxLive.com consists of experienced team members from various industries including, a developer with many years of experience in FOREX and Online Poker as well as the chief security analyst from a leading online security firm. Tibanne Co., Ltd. intends to take full advantage of this talent as it merges the new team into its un-paralled bitcoin exchange platform. This acquisition brings with it infinite potential for creativity and development which will help to further fuel expansion within Tibanne Co., Ltd.'s MtGox.com property, as it further solidifies its position as the industry leader.
Tibanne Co., Ltd. anticipates a smooth acquisition and merger over the coming weeks. MtGoxLive.com will operate as a wholly owned subsidiary of Tibanne Co., Ltd., and will continually support MtGox.com's services and provide a community environment where MtGox users will be able to communicate directly with chief members of MtGox.com and MtGoxLive.com staff. Mark Karpeles of Tibanne Co., Ltd. will be leading the MtGoxLive.com team to further enhance its capabilities.
"With this opportunity, we hope to continue support for our services and applications as well as
develop and introduce many new and exciting services for MtGox.com users," said Andrew Lee of MtGoxLive.com.
In related events, Tibanne Co. Ltd. has announced a new two factor authentication feature powered by Yubikey for its MtGox.com clients. This news was met with strong support from security advocates in the industry. Yubikeys generate unique OTP (One Time Passwords) that provide a powerful layer of security and protection for their users from unauthorized access and withdrawals. Yubikeys are currently available on the MtGox.com website - Yubikey.MtGox.com - for $29.99.
In a show of appreciation, Tibanne Co. Ltd. is also announcing that it will be extending its reduced trading fee of 0.3% until August 9. In addition to raising the accepted standards for security within the industry, Tibanne Co. Ltd. is continually working toward building the best possible services for its clients.
"The acquisition of MtGoxLive.com will allow us to continue setting industry standards for ease of use, functionality and security as we make bitcoin more accessible to the masses", said Mark Karpeles of Tibanne Co. Ltd.
Bitcoins on the Mt. Gox Bitcoin Exchange are currently trading at $13.75 US.
About MtGox.com
MtGox.com is the world's leading bitcoin exchange, featuring instantaneous electronic trading of bitcoins for MTGUSD. MtGox.com officially launched July 18, 2010 and was acquired by Tibanne Co., Ltd. on March 6, 2011.
MtGox.com
Contact:
Adam Turner
Adam(at)Tibanne(dot)com
+81.345883922
###