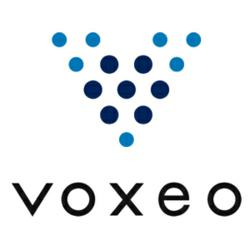 Trust is a vital part of Voxeo's relationship with our customers
Orlando, FL (PRWEB) July 20, 2011
Voxeo, a leading provider of IVR and VoIP platforms and services, today announced that it has received third-party certification of compliance to the Payment Card Industry Data Security Standard (PCI-DSS) version 2.0. As a PCI-compliant service provider, Voxeo's customers can have the assurance that sensitive credit card information being processed is protected against fraud and that their most critical data in the Voxeo cloud is secure.
"Trust is a vital part of Voxeo's relationship with our customers," says Jonathan Taylor, Voxeo's Founder and CEO. "Being PCI-compliant is a competitive differentiator for Voxeo in the marketplace, and we are excited to have this kind of validation in the industry," adds Taylor.
The Payment Card Industry (PCI) Data Security Standard is a worldwide standard for payment card and consumer financial data protection. The standard incorporates the requirements of the Visa USA Cardholder Information Security Program (CISP), the Visa International Account Information Security (AIS) program and the MasterCard International Site Data Protection (SDP) program, as well as the security requirements of American Express DSS, DiscoverCard DISC and the Japan Credit Bureau (JCB).
To be in compliance with this standard, all of Voxeo's Internet connections, assigned IP addresses, and all Internet connected servers (Web, email, DNS, etc.) must have no level 3, 4 or 5 severity vulnerabilities in their most recent security audit. Audits must be conducted at least every 90 days. Additionally, on-site security audits must be performed. Since 2007, Voxeo has self-certified that its cloud-based operations were PCI-compliant. For the PCI-DSS 2.0 certification Voxeo chose to engage the services of an approved Qualified Security Assessor (QSA) to obtain the external validation of the security of Voxeo's cloud.
Voxeo is currently listed on both MasterCard's Site Data Protection Compliant Service Providers and Visa's Global Registry of PCI -Compliant Service Providers .
For more information about Voxeo compliance: http://www.voxeo.com/compliance
About Voxeo:
Since 1999, Voxeo has continuously unlocked communications in all its forms - voice, SMS, instant messaging, Twitter and more - and we do so for more than 200,000 developers, 45,000 companies and half of the Fortune 100. Headquartered in Orlando with offices in Beijing, Cologne and London, we've torn down barriers to entry using open standards, disruptive innovation and a passion for problem solving that's fueled by a company-wide obsession with customer success. Join our conversations: http://www.voxeo.com, blogs.voxeo.com or twitter.com/voxeo.
Contact:
Dan York
dyork(at)voxeo(dot)com
+1-321-710-9193
###