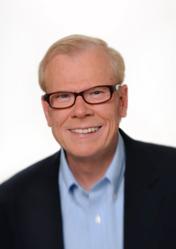 The learning that is taking place at Arsenal is the kind of learning that KnowledgeWorks envisioned as we sought to support the growth of New Tech Network.
Grand Rapids, MI (PRWEB) July 20, 2011
New Tech Network today named New Tech High @ Arsenal New Tech in Indianapolis as the first recipient of the Chad P. Wick Distinguished School Award for Social Justice for its efforts to close the achievement gap for underserved students and prepare them for college and next-generation careers.
Arsenal New Tech received the award today during a luncheon attended by more than 900 educators, and staff from New Tech Network and its parent organization, KnowledgeWorks. The award includes sponsorship for the school's annual fees in the New Tech Network (a $20,000 value).
The award is an annual distinction that will be designated to all schools who demonstrate fidelity and success. New Tech Network also recognized the following schools at the luncheon for showing strong success in the category of social justice in underserved, urban areas: Manor New Technology High School in Manor, Texas; Sacramento New Technology High School and Los Angeles School of Global Studies.
Wick, the founding CEO of KnowledgeWorks who is now President Emeritus of the Cincinnati-based foundation, presented the award to Arsenal new Tech Principal Scott DeFreese. Wick, a Purpose Prize Fellow, for more than 20 years has sought to create equity of education opportunities to prepare learners to thrive in the 21st century.
"The learning that is taking place at Arsenal is the kind of learning that KnowledgeWorks envisioned as we sought to support the growth of New Tech Network," Wick said. "Arsenal is a stellar example of what is attainable in this national New Tech movement that is succeeding in changing students' attitudes toward public education, engaging learners so that they work harder, learn more, and are better prepared to become successful members of tomorrow's work force."
Arsenal, which opened in 2007, is located on East Michigan Street in downtown Indianapolis. The 240-student school, where 83 percent of students qualify for free or reduced meals, has achieved impressive results.

Arsenal's first graduating class during the 2010-2011 academic year achieved a 26 percent higher graduation rate than the Indiana Public Schools average.
Its graduation rate had a 36 percent increase over its home campus of Arsenal Tech.
75 percent of the graduating class was accepted at institutions of higher education.
Scott DeFreese, Academic Dean at Arsenal Tech, praised his team for the accomplishment.
"I'm proud of my staff and the students here at NTHA and the culture of trust, respect, and responsibility we have built over the last four years," DeFreese said. "This program has made a significant impact on the lives of hundreds of students, their families and the community at-large, and I'm honored to say I've been a part of building such a special place."
Lydia Dobyns, President of New Tech Network, praised the leadership team at Arsenal Tech and said she believes the school's achievements will inspire other schools in the network.
"New Tech Network is dedicated to transforming teaching and learning in public high schools to meet the needs of students in every type of community; the faculty and administration at Arsenal New Tech have worked diligently to succeed with students who most likely would have be failed by traditional high school," Dobyns said. "The leadership team is now producing the kind of learners who will be successful navigating life after high school and who can begin to transform their own community."
New Tech, a nonprofit subsidiary of KnowledgeWorks, works with local school districts, principals, teachers, and communities to integrate its transformative approach to learning in public high schools across the country. Teachers in New Tech high schools design rigorous, real-world projects tied to state and district standards that are deeply integrated with technology to create a learning environment that is relevant and engaging for students
First introduced in Napa, Calif., in 1996, the New Tech model has been successful across diverse student populations in urban, rural and suburban public high schools. While 60 percent of these schools are in their first or second year with the New Tech model, preliminary graduation data are impressive. In the 2009-2010 school year, annual graduation rates for reporting New Tech schools were 95 percent or higher. New Tech students tracked from freshmen through senior year graduated at a rate of 88 percent, far above the national average of 68.8 percent, as reported by the recent study, "Diplomas Count 2010."
New Tech is emerging as one of the fastest-growing approaches to transforming high school education in the U.S., expanding to almost 90 public schools this fall in 16 states, including Michigan, Texas, California, New York, North Carolina, and Indiana.
For a full list of New Tech schools, visit our website at: http://www.newtechnetwork.org/newtech_schools
To see New Tech's highly successful approach in action, please visit http://www.newtechnetwork.org/inside_newtech.
New Tech Network is a non-profit school development organization that partners with districts and organizations to implement innovative high schools. New Tech Network is a proven model in its 15th year with 90 schools in rural, urban, and suburban locations throughout the country.
KnowledgeWorks is bringing the future of learning to America's high schools and creating widespread, lasting change in the communities and states we serve. Our portfolio of high school approaches includes New Tech Network high schools, EdWorks high school redesign, Science, Technology, Engineering and Math (STEM) and Early College High Schools. Our Strive subsidiary offers a cradle-to-career strategy for bringing all of a community's resources to bear on solving its most pressing education issues.
# # #