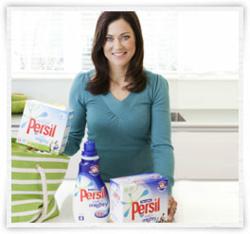 Auckland, New Zealand (PRWEB) July 21, 2011
Persil has announced a commitment to achieve a 50% reduction in packaging waste across the entire lifecycle of Persil products by 2020. The goal is part of Persil's Cleaner Planet Plan, which is working towards reducing the environmental impact of its laundry products from raw materials sourcing through to consumer use and disposal.
The Cleaner Planet Plan is being fronted by well-known Kiwi mum Greer Robson-Kirk, who is encouraging New Zealanders to make some small changes in the laundry to create big change.
Robson-Kirk says, "It's been interesting for me to learn that New Zealanders do around 390 million loads of laundry every year. That's 390 million opportunities to take small steps at home to save water, energy and packaging that can mean a big difference for the planet. "
To tackle the problems associated with packaging waste and recycling, Persil pioneered the concentration of liquids in New Zealand in 2007 and the compaction of powders in 2009.
The introduction of Persil Small & Mighty, a three-times concentrated liquid and two-times concentrated washing powder has resulted in 40% less packaging - saving the equivalent of 9.9 million plastic shopping bags every year! Not only this but reduced packaging has also led to 130 delivery trucks being taken off the road annually, which is great for noise pollution and carbon emissions.
Persil Small & Mighty washing powder boxes are made from 90% recycled materials and can be recycled once used. The plastic bottles of Small & Mighty concentrated liquid are also able to be recycled after use, which is a simple and easy way to be kind to the planet.
"As a busy mum I know that the key when you're doing your laundry is results! The great thing for me is knowing I can make some small changes like using a concentrated laundry detergent and being sure to recycle the packaging, without compromising on wash performance. Persil gets my family's clothes clean, while treading lighter on the planet."
Every small step you take can make a big difference when it comes to recycling. Visit http://www.cleanerplanetplan.co.nz/ for more recycling facts and information about Persil's Cleaner Planet Plan.
###