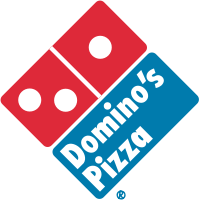 (PRWEB UK) 21 July 2011
Staff from Domino's Pizza head office in Milton Keynes had a lively time on Friday, July 1, as they held a charity fun day in the office, in aid of the National Centre for Young People with Epilepsy (NCYPE) and Breast Cancer Care. They raised £1,000 that was split equally between the two charities.
The NCYPE contacted Domino's to ask them to hold a 'purple day' in the office to raise funds for their cause and the company decided to act on this request and came up with the idea of a sports day challenge. Domino's chose to support Breast Cancer Care too as they have previously assisted this charity and thought a joint charity day would be a good idea.
The event, named the Pink and Purple Charity Day, with pink representing Breast Cancer Care and purple representing NCYPE, involved staff members from different departments taking part in sports challenges against each other. The events included an obstacle course, space hopper race and sack race. Each staff member donated money to take part in the challenges, all well as purchasing pizza, ice cream and drinks to raise extra funds. A raffle was also held, with some great prizes on offer, including local donations from Marks and Spencer in the form of a luxury hamper and a latte glass and jar of coffee from Costa.
The day was completely themed in pink and purple, with t-shirts, sweets and cup cakes in those colours. Through the efforts of the staff, the team members raised a fantastic £590 which was then kindly rounded up by the company to £1,000, split equally between the two charities.
James Sommers, community fundraising manager from the NYCPE, said: "We are very grateful to Domino's for organising this event. This donation of £500 is very much appreciated and will go a long way to support student enrichment and rehabilitation. We have sufferers as young as six months coming to our centre. There are some really sad stories of children who suffer seizures several times an hour and need extra care in order for them to live any kind of quality of life. When organisations such as this go out of their way to support us it means a lot."
James Sommers came to Milton Keynes on Friday, July 15, to collect the donation from Domino's.
Angie Lawrence, public relations officer for Domino's Pizza said: "As an epilepsy sufferer myself I know what an awful condition this is and what it feels like to experience a seizure, so I wanted to ensure we got involved in this project. My colleagues were all very enthusiastic to take part and we managed to have fun and raise money for two very worthy causes. Domino's is very passionate about helping out charitable causes and encourages all its stores to support their local charities where possible.
"We are pleased to have raised this amount and are happy that the money will be put to such good use."
For more information on the NCYPE, please log onto http://www.ncype.org.uk
For more information on Breast Cancer Care, please log onto http://www.breastcancercare.org.uk
Notes to Editors
Domino's Pizza UK & IRL plc is the leading player in the fast-growing pizza delivery market and holds the exclusive master franchise to own, operate and franchise Domino's Pizza stores in the UK and the Republic of Ireland. The first UK store opened in Luton in 1985 and the first Irish store opened in 1991.
As at 27 March 2011, there were 672 stores in the UK and the Republic of Ireland. Of these, 530 stores are in England, 47 are in Scotland, 27 are in Wales, 18 are in Northern Ireland, one is on the Isle of Man, 48 are in the Republic of Ireland and one is a mobile unit.
Founded in 1960, Domino's Pizza is one of the world's leading pizza delivery brands. Through its primarily franchised system, Domino's Pizza operates a global network of more than 9,350 Domino's Pizza stores in over 65 countries. Domino's Pizza has a singular focus – the home delivery of pizza, freshly made to order with high quality ingredients.
Customers in the UK can order online at http://www.dominos.co.uk and customers in the Republic of Ireland can order online at http://www.dominos.ie. In addition, iPhone customers can order by downloading the free Domino's app.
For more information, please contact:
The Domino's Pizza Press Office
Domino's Pizza Group Ltd
Tel: 0044 1908 580732
E: pr(at)dominos(dot)co(dot)uk
Ref: DPGL/AL/467
###