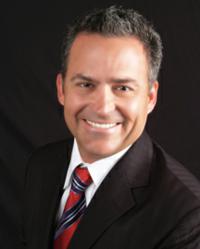 Paul will have an immediate and an extremely positive impact on CieAura's rapid worldwide movement toward becoming one of the largest and most revered companies in the network marketing industry.
Los Angeles, CA (PRWEB) July 21, 2011
CieAura LLC, a direct sales company distributing CieAura Transparent Holographic Chips™, has announced Paul Rogers as the new Chief Operating Officer of CieAura. Rogers comes to CieAura with more than 20 years of experience and success in the direct selling industry both domestically and internationally.
"Paul will have an immediate and an extremely positive impact on CieAura's rapid worldwide movement toward becoming one of the largest and most revered companies in the network marketing industry. I know him to be a person of unquestionable morals and character with an outstanding work ethic. I'm extremely excited to have Paul on our Executive team," says CieAura CEO & Founder, Ken Rasner.
Prior to joining CieAura, Rogers was instrumental in the launch of direct selling companies in the telecommunications and internet technology industries. He has held executive positions in several companies including NHT Global (formerly Lexxus International) and Lifemax. As the Executive VP of Sales and Marketing for Lexxus International, Rogers helped facilitate the opening of new global markets. In 2005, when Lexxus became NHT Global, he was named President. During his tenure at NHT Global, the company was accepted onto the NASDAQ and grew to $600,000,000.00 in sales with a distributor base of 500,000 in 30 global markets. Rogers retired from NHT in late 2007 to begin consulting in the industry, when he was introduced to a company called Lifemax. He served as CEO of Lifemax until early 2011. Under his leadership, Lifemax opened Israel, Southeast Asia, Canada and parts of Europe.
Rogers' addition to the CieAura executive team is a homecoming, of sorts. Rasner adds, "I've had the pleasure to know and work with Paul all over the world for much of the past 12 years. Because many members of our existing management team have worked with Paul in the past, as he joins CieAura he is already totally in step with and committed to our company vision. Like all of us, he is distributor oriented and is truly dedicated to each person's success."
CieAura President, Jerry "JY" Yerke agrees, "There is no question, Paul Rogers, has been one of the most important and timely additions to CieAura. Having Paul join our team is like a professional sports team going from very good, to winning Championships and creating a dynasty. Paul has been one of the strongest influences in my life, both on a personal and professional level. I have always considered him one of my most valued mentors. The value that Paul will bring to our retailers, partners and customers will be nothing short of World Class."
About CieAura, LLC – Creating Total Balance for Life.
CieAura is a leading start-up direct sales company, launched in March 2010 and currently distributing CieAura Transparent Holographic Chips™ in 53 countries around the world. Utilizing 3000 years of science in a 21st century delivery system, CieAura's Transparent Holographic Chips™ are computer-programmed holograms based on sophisticated combinations of homeopathic processes. When placed along sensitive acupuncture meridian points, results such as improved energy and stamina, deeper, more complete rest, relief from discomfort, naturally enhanced athletic performance and other positive reactions occur, depending on the program formula of the Holographic Chip and the related placement. CieAura provides opportunities for the everyday person to become Independent Retailers with exclusive rights to market and distribute revolutionary products at minimal cost and with competitive compensation incentives. CieAura is a promotional partner and distributor of officially licensed products by the NBA and WNBA.
To learn more about CieAura, visit: http://www.CieAura.com and join the conversation on Facebook (http://www.facebook.com/cieaura.llc) and Twitter (http://twitter.com/cieaura).
###