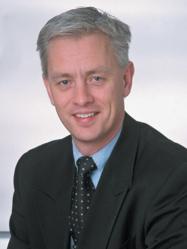 Corrine Sandler, CEO of Fresh Intelligence; "Confirmit provides the competitive edge that is imperative to our success as the most innovative Market Research company."
New York, NY and Oslo, Norway and London, England (PRWEB) July 20, 2011
Fewer than ten percent of Norwegian companies receive the exclusive AAA Dun & Bradstreet rating. Once again, Dun & Bradstreet's comprehensive assessment concluded with the highest rating for Confirmit, a leading global provider of software for customer feedback, employee feedback, and market research solutions.
Confirmit attributes its success to constant investment in the industry's largest R&D team alongside plans of continued global expansion in the future, with a new office opening in Germany next month. The new Confirmit facility will provide a proven, local technology partner that will enable German businesses to supply comprehensive feedback management and market research programmes to their customers.
Over the past six months, Confirmit has delivered 21 million completes on its On-Demand platform, a 35% increase on the first half of 2010 (and 83% over 2009). In the same period, Confirmit continued its 100% overall uptime, powering a total of 170 million completed surveys in 2010.
Henning Hansen, CEO of Confirmit, attributes this success to the dependable platform that Confirmit offers its customers. "We are dedicated to creating actionable insight to drive business success for our customers, something that we keep top of mind as we continue to grow. Seven of the top ten global Market Research organizations rely on our technology and the announcement of our recent AAA Dun & Bradstreet rating reinforces our status as a reliable partner."
Leaders in the market research industry agree with Henning. Corrine Sandler, CEO of Fresh Intelligence, looks to Confirmit as a trusted technology partner for Fresh Intelligence's complete market research IT needs. "We value Confirmit's commitment to constantly raising the bar in market research technology innovation as they continue to provide us with dynamic, innovative solutions and products to meet our needs in a changing digital MR world. Confirmit provides the competitive edge that is imperative to our success as the most innovative Market Research company."
The trusted Dun & Bradstreet rating system dates back to 1837. Each year the company assesses the credit worthiness of over 150 million companies worldwide. Many global corporations, governments, industry and trade organizations rely on this measure of financial health.
About Confirmit
Confirmit is the world's leading SaaS vendor for Customer Feedback, Employee Feedback, and Market Research applications. The company has more than 250 employees and offices in Oslo (headquarters), Guildford, London, Moscow, New York, San Francisco, and Yaroslavl. Confirmit's software is also distributed through partner resellers in Barcelona, Kuwait City, Madrid, Milan, Pattaya, Sydney, and Tokyo.
Confirmit targets Global 5000 companies and Market Research agencies worldwide with a wide range of software products for feedback / data collection, panel management, data processing, analysis, and reporting. Customers include British Airways, Dow Chemical, Farmers Insurance, GfK NOP, GlaxoSmithKline, Halifax Bank of Scotland, HSBC, Ipsos, Kantar, Nielsen, The NPD Group, Research Now, Safeco Insurance, Statoil, Symantec, Virgin Media, and Wells Fargo. Visit http://www.confirmit.com for more information.
###