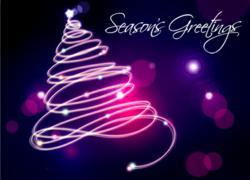 Sending a corporate e card is cheaper, more engaging and environmentally friendly.
Teddington, Middlesex (PRWEB) July 25, 2011
With more and more companies opting to send out corporate e-cards at Christmas rather than their paper ancestors, Katies Cards has announced a cheaper and more engaging way to do this. These environmentally friendly, animated counter parts are engaging and entertaining customers as well as providing positive PR and are much cheaper to produce than printed versions. Organising company annual Christmas cards can be a time consuming and expensive task and sometimes leave the person organising them wondering whether anyone actually displays the card or if they end up in the rubbish bin. Some companies feel the money spent on sending paper cards out to customers and clients is money down the drain, however, if done in the right way, sending a Christmas message can be a powerful way to re-engage with an audience.
Sending a business e card is cheaper, more engaging and environmentally friendly.
Many companies are opting for a more environmentally friendly way of communicating with their customers by sending out their Christmas message in the form of a business Christmas e-card and are finding the results speak for themselves.
Not only are corporate e-cards environmentally friendly, but they are cheaper to produce, more engaging and entertaining as well as having a professional look and feel. Sending out a corporate Christmas ecard tells customers that a company they use care's about the environment. Bu there are things to remember before organising a business e card:

The tone of the message – how personal can this card be without removing professionality?
Who will it be sent to? Previous customers and clients only or will it be sent to potential customers as well?
How should recipients be addressed? Will titles be used or their name to engaging them more? Think about the companies usual tone of voice and style of communication
What will customers get from this message?
Once the tone has been decided, go ahead and get started!
Katies Cards have helped many large and small companies with organising their company Christmas e cards and can help with any query or problem that you want to discuss. We have something to suit all budgets; choose from static, animated or bespoke designs all of which will incorporate a company logo, message and a weblink.
Katies Cards create smart, high quality e cards and offer a range of solutions to fit all budgets. The cards deliver low-cost, quick and environmentally friendly solutions for businesses of all sizes and are an original and entertaining way to communicate with customers. More information about the service can be found at katiescards.com/company/
For more information:
Telephone: +44 208 274 2069
Facebook: facebook.com/pages/Katies-Cards/131480713601167
Twitter: twitter.com/#!/katiedavies
Copyright information: This article is free for reproduction but must be reproduced in its entirety, including live links & this copyright statement must be included. Visit katiescards.com for more services!
###