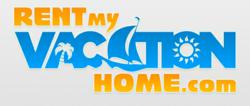 The Rent My Vacation Home system is integrated into the listing and insured with Travel Guard while guaranteed by Rent My Vacation Home so no worries about the vacation home
Myrtle Beach, SC (PRWEB) July 21, 2011
Rent My Vacation Home continues its expansion in the Vacation home industry. This time they bought out "Rent A Myrtle Beach Vacation Home". Rent My Vacation Home is the largest single network in the United Sates controlling over 83 web sites which can be searched and joined with one EZ from to fill out form that takes about a minute to complete.
For a Company to grow like this Rent My Vacation home is leading this pack in the growing Home Rental Vacation Travel Industry according to the USA Today Newspaper.
The site Rent A Myrtle Beach Vacation Home Dot Com features everything about Myrtle Beach, South Carolina from the current time and temperature to where to eat. The best thing about the site Rent A Myrtle Beach Vacation Home Dot Com is the EZ checkout system that guarantees that the listing is legitimate and not a scam .
The Rent My Vacation Home system is integrated into the listing and insured with Travel Guard while guaranteed by Rent My Vacation Home so no worries about the vacation home. We studied all of the vacation rental companies across the USA and there are quite a few.
The one recommended would be the Rent My Vacation Home network for several reasons.
1. The stay is guaranteed by Rent MY vacation Home where the Vacationers Money is returned to them.
2.The Rent My Vacation Home site has a For sale by owner integrated into the site for a way the Homeowner can list for sale and for rent as it may take ,many years to sell in this market.
3. The Vacationer can do 1 search and have results for 83 web sites organized on one easy to use page.
4. The Check out system works like and Major Hotel and integrated into each Listing.
When traveling this summer season Homeowners and vacationers can have a few less worries when on the last summer trip of 2011.If traveling to Myrtle Beach South Carolina make sure and travel safe by using the Rent My vacation Home Network and Rent a Myrtle Beach Vacation Home.
Technology is incredible and we're all susceptible to a good deal .To be safe people should go to the Rent A Myrtle Beach Vacation Home Dot com website, that will take you anywhere you want to go in Myrtle Beach, all individual properties are there. You can go to their website and book right on the website and the main office is at Rent My Vacation Home Dot com for further assistance
Call : Mr.Jay Kalin if you need more assistance at 800-699-RMVH
###