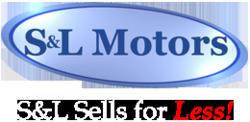 Pulaski, Wisconsin (PRWEB) July 27, 2011
The Ram 1500 scored the highest among the eight full-size pickups available to U.S. buyers in a recent US News & World Report. The sales team at S&L Motors - the leading Ram truck dealer in Pulaski, Wisconsin - is not surprised at all about this honor.
The rankings are based on an in-depth analysis by U.S. News editors of all published vehicle ratings, reviews and test drives. These rankings pay close attention to what other magazines and bloggers are saying about vehicles as well.
"This honor recognizes, in aggregate, the consistent, positive reactions we've been getting since we launched the current Ram 1500 model," said Fred Diaz, President and CEO, Ram Truck Brand and Chrysler de Mexico, Chrysler Group LLC.
The Ram brand drew praise for its interior comfort, class-leading handling and of course the powerful HEMI V-8 with superior performance.
In developing the Ram 1500, our team worked hard to understand what truck customers want. Ram Truck is committed to being the truck technology and innovation leader, and that commitment will guide us as we continue to improve what is already the most awarded Ram truck ever.
For 2012, the Ram Truck brand increases the capabilities of its hardest-working trucks – the Ram 3500, 4500 and 5500 Chassis Cab trucks – and adds a new Ram Cargo Van, which expands Ram's reach into the Class 1 segment.
"The 2011 Ram 1500's smooth, car-like ride, well-designed and comfortable interior and powerful V-8 engine make it a top pick in its class," said the U.S. News editors.
"When Ram's designers updated the Ram 1500 for 2011, they managed to make improvements to an already-impressive truck," the magazine said. "The result is a full-size pickup truck that many in the auto press say is the best in its class."
Local residents who are interested in learning more about the Ram 1500 HD truck in Pulaski or any of the other great vehicles in the 2011 Dodge lineup are encouraged to stop in at S&L Motors. As the premiere Ram truck dealer in Pulaski, Wisconsin, they can answer questions and even let consumers take a test drive.
###