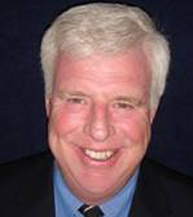 The secret? Alliances need to make financial sense to both partners.
Westport, CT (PRWEB) July 27, 2011
Between 50-75 percent of strategic business alliances never work out, according to the American Management Association. Yet, certain key decisions early in the planning stages of an alliance can increase the chances of success, says channel-management expert Greg Burge.
The author of CTX Resources' latest channel-management brief, entitled, "Alliance ROI Considerations," Burge cites a realistic budget and a fair expectation for return on investment (ROI) as two important decisions on which both parties must agree.
"Assuring that your alliance – no matter how large or small – makes financial sense to everyone involved is the secret," writes Burge, who, before joining CTX Resources, produced an average of $100 million in annual revenues over 15 years for IBM Corp. by crafting and managing the company's relationships with software partners like Ariba, Salesforce.com, Lawson and Rational.
IT channel-management executives who are interested in Burge's perspectives on alliance ROI considerations may download the brief from the CTX Resources website.
About CTX Resources
CTX Resources offers short-term channel-management staffing to IT companies as an alternative to traditional full-time employees or outsourcing or consulting arrangements. The firm's president and founder is Stephen Reid, who spent more than 17 years in senior channel-marketing and sales-leadership roles at IBM Corp.
More information about CTX Resources can be found at http://www.ctxresources.com.
###