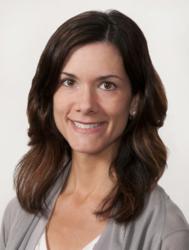 Evanston, IL (PRWEB) July 21, 2011
Lingua Health LLC, and its bilingual division Grupo Lingua LLC, a national career resource for speech-language pathologists, announced today that Brenda K. Gorman, PhD, has joined the firm as advisory clinical director.
"Dr. Gorman's extensive knowledge and background in bilingual speech-language pathology will be an invaluable resource to our speech-language therapists and online community," said John Consalvi, Lingua Health and Grupo Lingua Founder and CEO. "She also lends her expertise to our YouTube channel, where she discusses literacy, bilingualism and trends in speech-language pathology."
In this new position, Dr. Gorman serves as a consultant, providing mentoring support to clinicians as well as advising management on training and recruiting best practices. Dr. Gorman will continue her role as an assistant professor in the College of Health Sciences Speech Pathology and Audiology program at Marquette University where she helps coordinate the Bilingual English/Spanish (BIES) certificate training program. Dr. Gorman also directs the University's Bilingual Language and Literacy lab.
About Lingua Health and Grupo Lingua
Lingua Health LLC, and its bilingual division Grupo Lingua LLC, work for and with speech-language pathologists to provide school-based career opportunities in diverse communities across the country. For more information, please visit linguahealth.com or grupolingua.com or call 888-548-9180.
###