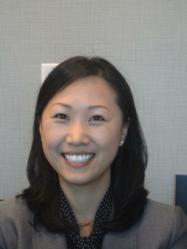 "We're delighted to have her back at The Baronette as a member of our team," - Alexandra Walterspiel
Denver, CO (PRWEB) July 22, 2011
The Baronette Renaissance Detroit-Novi is pleased to announce Sora Chan as their new Director of Sales. The appointment marks a return for Chan, who launched her career in the Front Office of the hotel in 2004. Chan will oversee all sales efforts at the 155-room address in Novi, Michigan, including devising innovative strategies to increase revenue from rooms and catering. She will also be responsible for business traveler segment. The hotel is managed by Denver's Sage Hospitality.
"Experience has always been key for Sage Hospitality, and Sora fills the bill as a first-rate sales professional well acquainted with the property she serves. We're delighted to have her back at The Baronette as a member of our team," said Alexandra Walterspiel, senior vice president of Sage Hospitality.
Chan returned to The Baronette Renaissance Detroit-Novi from the Marriott Southfield in Detroit, where she was Director of Sales. Previously she served as Assistant Director of Sales at the Sheraton Novi.
Born in Seoul, Korea and raised in Millburn, NJ, Chan earned a Bachelor of Science degree in Business Administration from Central Michigan University. She resides in Novi with her husband, Michael, who shares her various passions for local festivals, shopping, sightseeing and, especially, movies.
About Sage Hospitality
Founded in 1984, Sage Hospitality has strategically grown into one of the largest privately held hotel management and development companies in the nation operating a variety of large, full-service hotels and a number of extended stay and select-service properties. Sage Hospitality's comprehensive management portfolio includes major international brands for Marriott, Starwood, Hilton and IHG as well as the independent boutique hotels the Oxford and the Curtis in Denver. Sage Hospitality has further differentiated with the creation of the Sage Restaurant Group, which has created and is managing 5 unique restaurant concepts. The company developed the innovative CoCo Key water resort brand with 8 destination properties currently opened and 3 additional resorts opening soon. For more information, please visit http://www.sagehospitality.com, find them on Facebook.com/SageHospitality or Twitter.com/SageHotels.
###